About Dell EMC
Dell EMC provides the foundation to help modernize, automate and transform your data center with industry-leading servers, storage, cloud computing solutions, and converged infrastructure technology.
---
Jump Start Your IT Transformation with Dell EMC VxRail
The first step in enabling IT Transformation is knowing where you stand today. Accelerate your progress toward IT Transformation with a free IT Transformation Maturity Self-Assessment of your current infrastructure and processes. 
All-Flash Market Leader
Only Dell EMC has the portfolio, expertise and market-proven offerings to address your All-Flash requirements and transform your infrastructure.
---
Higher Performance for Lower TCO
Built for the data economy for revolutionizing speed, uncompromising efficiency, and sustainable savings: 80% lower TCO than disk and up to 50% lower OPEX and CAPEX4.
---
Converged Infrastructure
At 55% faster application development and 36% lower costs, achieving real business results with the #1 Converged Infrastructure portfolio1 has never been easier.
55% Faster Application Deployment
Accelerate business outcomes with converged solutions from Dell EMC. Our simplified and turnkey platforms deliver maximum performance and time to value across all workloads.
---
3x More Time for Innovation
Modernize your data center with the industry's most comprehensive Converged Infrastructure portfolio. Take your technology and your business to the next level, and keep it simple along the way.
Refresh Your Servers. Regain Your Edge.
Discover the benefits of a server refresh with Dell EMC PowerEdge servers powered by Intel® Xeon® processors.
---
Speed Up Server Response
IDC cites 6 reasons why regular server upgrades make operational and financial sense. Improve 4 key performance metrics with a server upgrade that saves you time and money.
---
Networking: Setting the Pace in Innovation
Take control of your network's future and learn how Dell's strategy for open networking can dramatically transform your business.
Networking Solutions for the Future-Ready Enterprise
Our future-ready networking solutions help you improve network performance, lower networking costs and remain flexible to adopt new innovations. Take control of your network's future and learn how Dell's strategy for open networking can dramatically transform your business.
---
Open Networking for the Data Center
Make the switch to Open Networking and gain the ability to innovate the network or your organization. Dell Open Networking enables you to choose from open operating systems and software applications to enhance automation, security, analytics and business agility.
---
Hybrid Cloud For Any Size Enterprise
Start small and grow with Enterprise Hybrid Cloud on VxRail - get up and running 92% faster and scale to 1000 VMs.
Fastest Time-to-Value
Today's most innovative organizations are enthusiastic adopters of hybrid cloud. Companies with significant workloads in hybrid cloud have been able to implement digital transformation initiatives faster and grow revenue up to 2x.
---
Know Your Cost, Control Your Path
With a hybrid cloud, you become the engine of digital transformation. Your ability to respond improves while your existing cost structure becomes transparent, consolidated and controlled – allowing you to re-allocate and re-invest resources towards driving your business forward.
Dell EMC Unity Storage
Learn about the benefits that come with using new dynamic pool technology.
Protect Your Data
Dell EMC's cloud-based solutions enable you to protect your data anytime, anywhere.

 
Ready to Optimize Your Data Center with a Dell EMC Solution?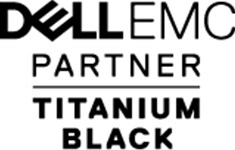 ---