About Ergotron
No matter whether in office, home, healthcare or educational settings, Ergotron is respected for industry-leading, high-quality products that stand the test of time. Creative, human-centered product design is cornerstone value at Ergotron, inspiring us to create products that expertly fit individual workstyles and ergonomic requirements.
 
---
Ergotron® WorkFit-TX:
The New Standard for Standing Desks
Our mission is to provide the best ergonomic solutions for workers. The WorkFit-TX is that goal being realized, featuring unparalleled adjustment capability for a sit-stand desk converter. As industrial designer John Blomstrom explains, this workstation's innovative low profile ensures a comfortable position whether sitting or standing.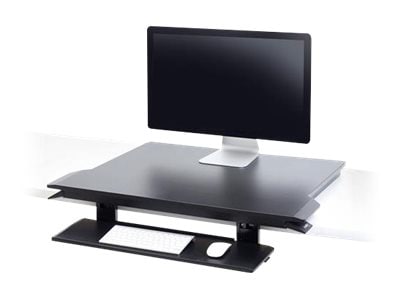 Ergotron WorkFit-TX - standing desk converter
Thoughtfully designed to offer advanced ergonomics out-of-the box, this WorkFit standing desk moves you forward with a better standard in sit-stand. With a height-adjustable, back-tilt keyboard that sits below the worksurface, this ultra-low sit-stand workstation delivers leading ergonomics when sitting and standing.
---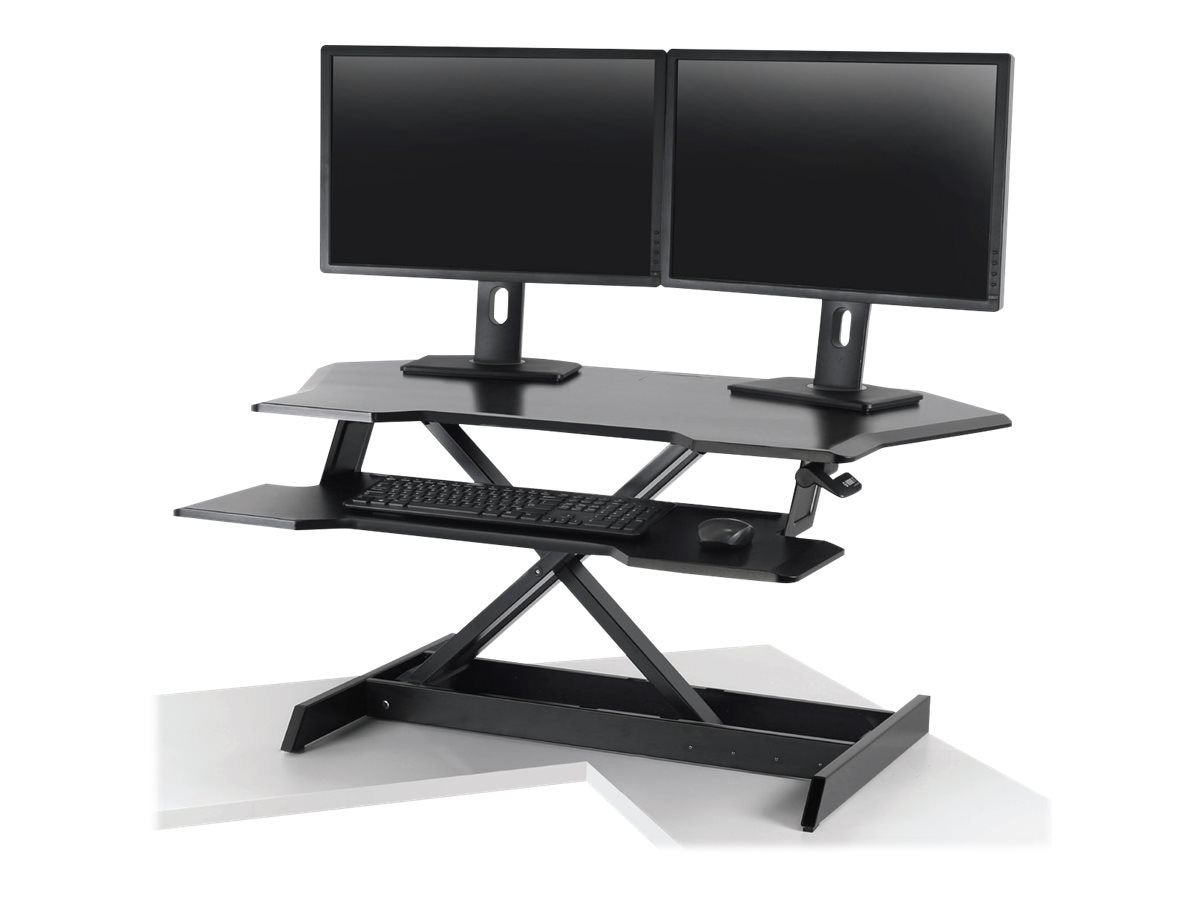 WorkFit™ Corner Standing Desk Converter
Designed for corner desk applications, this WorkFit standing desk has more worksurface and the largest keyboard platform of any WorkFit converter. The workstation fits two large monitors and easily adjusts between sitting and standing without bumping into cube panels or office walls. 
---
Best-Selling Ergotron Workstations and Mounts
Working at a desk doesn't mean you have to be sedentary. Ergotron's standing desks, including the WorkFit line, come with options such as suspended keyboards and extra workspace. With an Ergotron mount, you can adjust the precise angle of your monitor for optimal comfort.
---
Ergotron Top-Sellers in Charging Solutions
Charge, secure and manage all your handheld devices, such as tablets, laptops, iPads or Chromebooks, with Ergotron's thoughtfully designed storage and charging systems. Compatible with numerous manufacturers, including Microsoft, Samsung, Apple, HP, Lenovo and Dell, Ergotron carts and cabinets keep your valuable devices protected and powered up. 
---
Ergotron Top-Sellers in Healthcare
When your work keeps you on the go, you need a cart that keeps up. Whether you're looking for nimble, ergonomic or lightweight, Ergotron has a cart that goes wherever your work takes you.
Find Your Fit with Ergotron®:
Five Ergonomics Tips
Here are five easy tips to improve the ergonomics of your workspace.
Ergotron CareFit™
Fits Your Needs
A lightweight yet comfortable configuration by Ergotron's lead Industrial Designer, John Theis.
Ergotron
Moving You Forward
 
At Ergotron our mission has always focused on transforming static workplaces into dynamic environments that allow our customers to thrive.
Learn More
Power Life-Changing Care with Safe battery Technology
 
In this white paper, you'll learn about the battery technologies available to power your organization's medical carts.
Learn More

---