The New HP DesignJet Studio and T Series
Affordable printing solutions for any workspace
Available in 24"
500MB memory
Automatic sheet feeder accessory
Stand accessory
Up to 30-second A1 print speed



Available in 24" and 36"
1GB memory
Automatic sheet feeder 
Stand included
Up to 25-second A1 print speed



Available in 24" and 36"
First net carbon neutral HP DesignJet plotter1

1GB memory
New aesthetics with high tech look and feel
Up to 25-second A1 print speed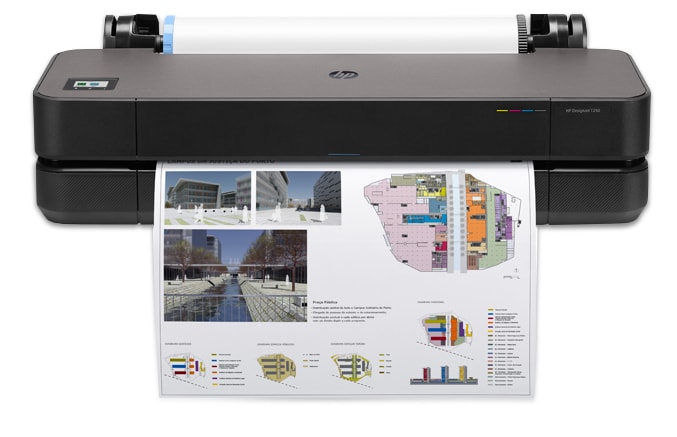 Designed to fit your office, budget and the way you work, opt for HP's easy-to-use and compact plotter that delivers high quality prints every time. Send multiple files in one click with HP Click software. Avoid waiting by the printer with high-speed printing as fast as 30 seconds per A1/D plot.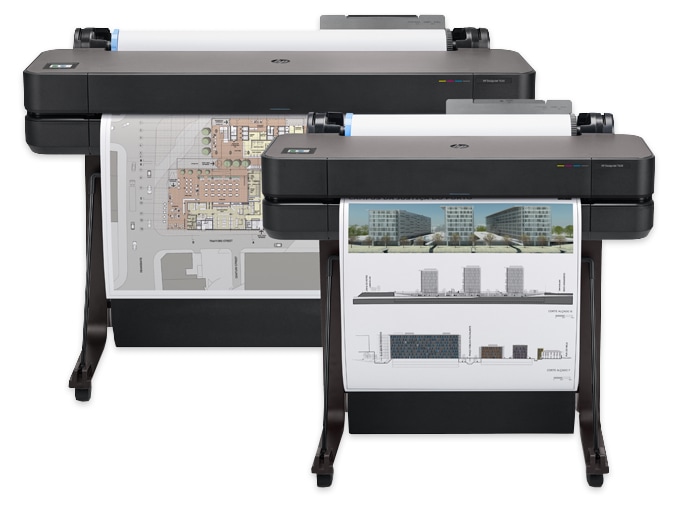 At the office or on the job site, bring your biggest ideas to life with the high-quality, easy-to-use plotter. With workspaces becoming more mobile and flexible, the HP DesignJet T600 printers allow you to print from virtually anywhere with your smartphone or tablet. Use up to 95% less ink for routine maintenance and save time printing with as fast as 25-second A1 print speed.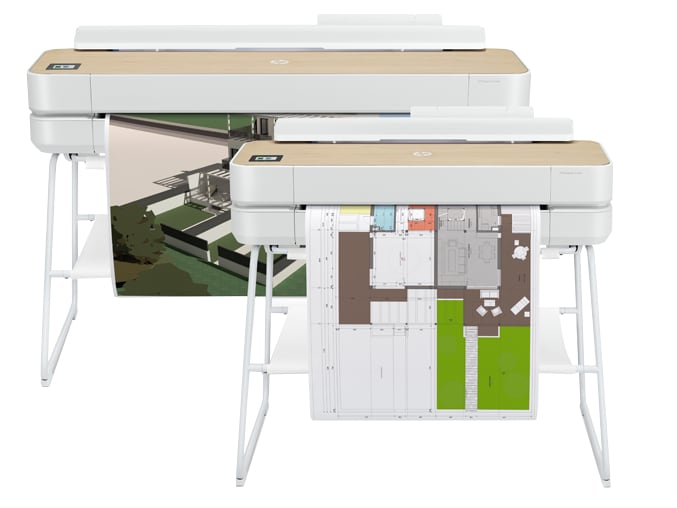 HP DesignJet Studio Series
With performance and technology that stands out in the first net carbon neutral HP DesignJet plotter, the HP Studio Series helps bring your master plan to life in moments. Print multisize projects automatically and avoid waiting with high-speed printing as fast as 25 seconds per A1/D plot.

Have your print environment managed as your business evolves. Visit CDW.ca/hpmanagedprint to get started.