Team Up with Microsoft Teams Rooms and CDW
The new hybrid workplace is here – Microsoft Teams Rooms is the intuitive, inclusive and flexible tool that bridges the gap between remote and in-person meetings. Be seen and heard with a powerful meeting room solution that gives everybody a voice, wherever they are.
Outfit Your Meeting Space with Microsoft Teams Rooms and CDW
Achieving the best Microsoft Teams meeting room solution requires more than just the devices: You need in-depth knowledge and expertise. Allow CDW's certified professional consulting engineers to help you plan, deploy and optimize your meeting room experience with Microsoft Teams, remotely or on-site.
Outfit Your Meeting Space with Microsoft Teams Rooms and CDW
As people return to offices, many will continue to work from home. In this hybrid workplace, how do we ensure everyone can fully participate and feel included in meetings? With Microsoft Teams Rooms you can turn any room into an easy-to-use and inclusive collaboration space where everyone has a seat at the table and can fully participate, regardless of where they sit. Teams Rooms are thoughtfully designed to be easy to use, inclusive, flexible, secure and managed.
Speak with a Microsoft Teams Expert
Start every meeting on time with One-Touch Join
It can take up to 11 minutes to get a meeting started, but it just takes a tap to join Microsoft Teams Rooms. Its One-Touch Join interface is simple and intuitive, assuring every guest can focus on the meeting at hand – not on plugging in, struggling through setups or installing drivers to join.
Joining a Teams Rooms meeting is as easy as walking in the room: Proximity Join allows personal devices to detect nearby Teams Rooms and connect automatically and wirelessly. Or they can just say the word – Cortana Voice Assistance starts and ends meetings with voice commands for a hassle-free, touchless experience.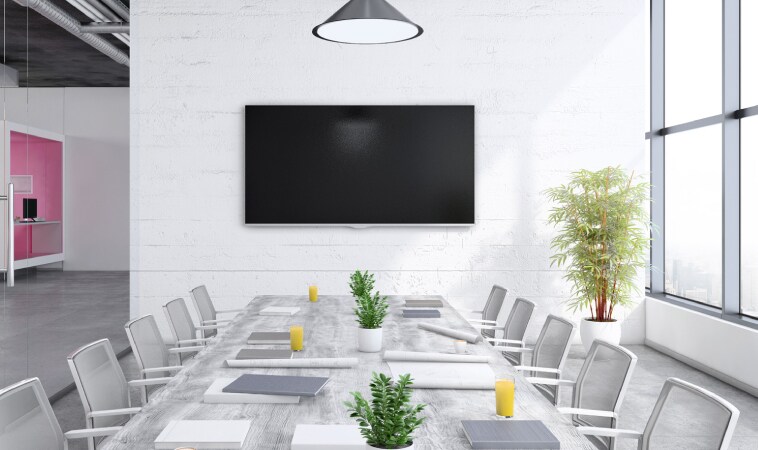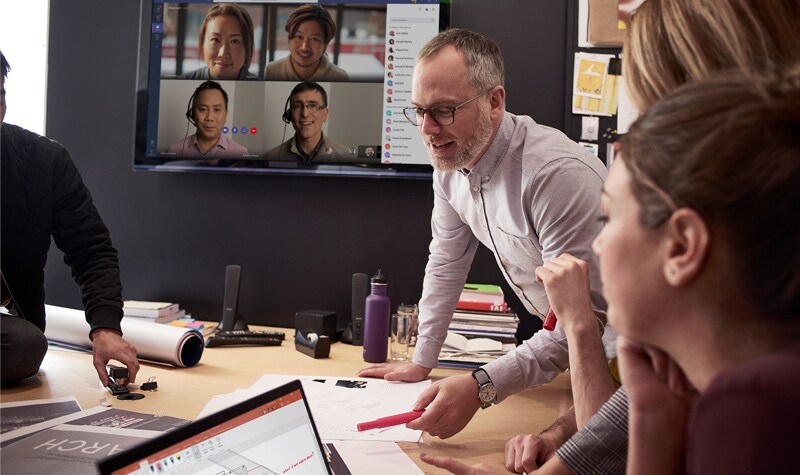 Echo Suppression and Avoidance mutes your mic – so you don't have to
When multiple laptops join a meeting, the Microsoft Teams Rooms device automatically mutes microphones and speakers through its Echo Suppression and Avoidance technology. Get rid of audio issues to keep your attention focused on the speaker instead of listening to echoes, interference and feedback. Make your virtual meeting experiences more productive and enjoyable with fewer interruptions and unwanted distractions.
Everybody is invited with Direct Guest Join
Any room can become a Microsoft Teams Room with the flexible meeting solution optimized for Microsoft and suitable for most platforms. The Direct Guest Join feature lets users host meetings from Zoom, Webex, GoToMeeting and BlueJeans on Microsoft Teams Rooms without the need to install new software, saving you time and effort.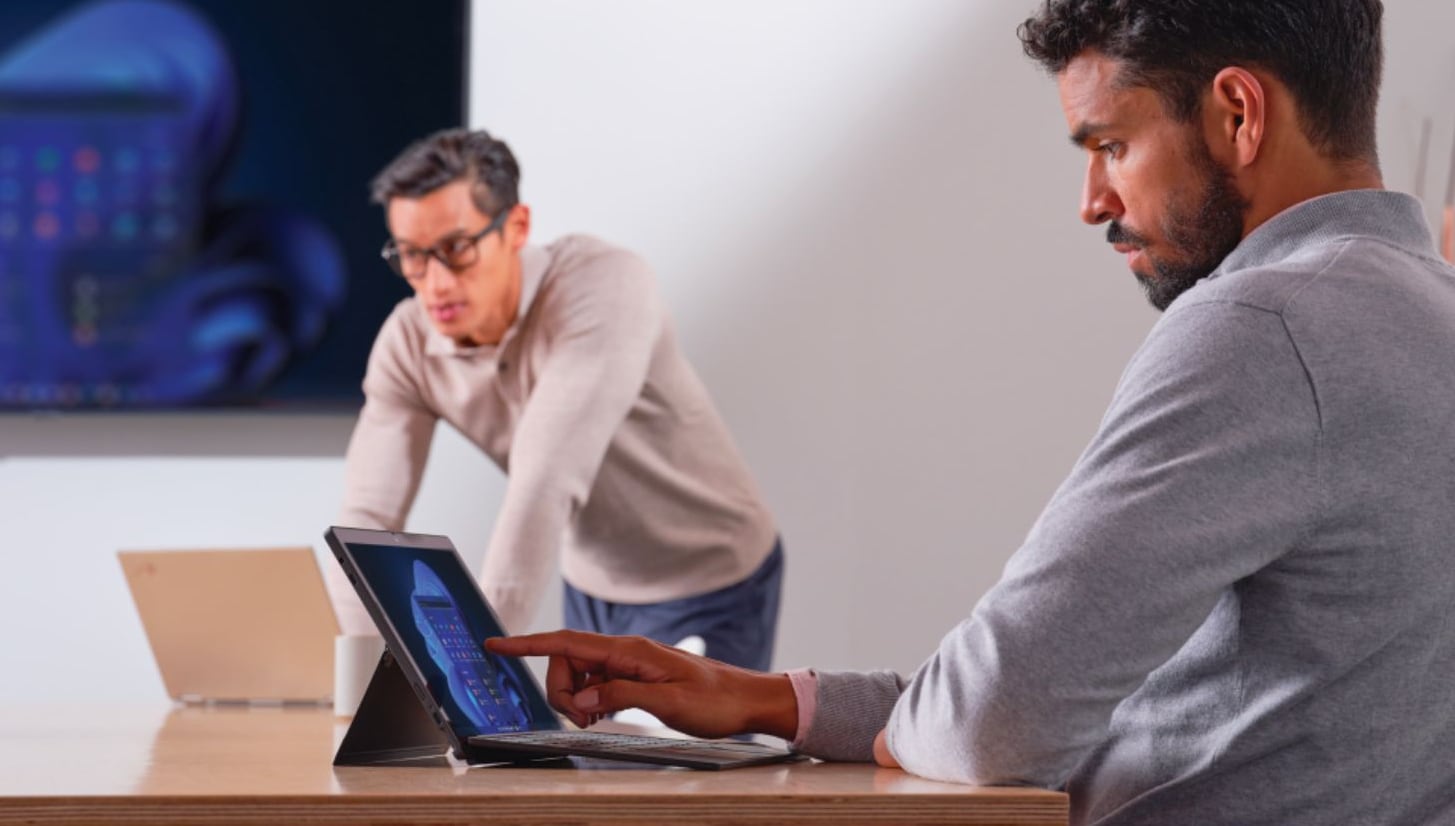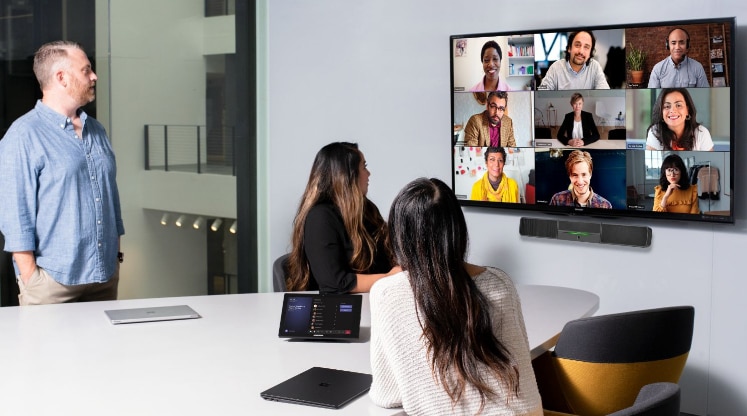 Get content where you need it with Split Video Technology
Maximize the multiple screen real estate with Microsoft Teams Rooms. The Split Video and Coordinated Meetings features automatically divide video and content feeds into separate screens for an organized experience. Split chats, people and documents across available displays to keep your attention where you need it.
Be seen and heard with Front Row layout
Get a front row seat at every virtual meeting with Microsoft Teams Rooms' intelligent camera technology that gives everybody a voice. Even with a single-camera system, the Front Row layout gives guests their own dedicated video feed so everyone is seen and heard equally.
Discover inclusive features that'll transform meetings into more interactive and personable experiences, even when you're not in the room. You'll always know who's speaking thanks to technology like automatic live captions plus attributed transcription via intelligent speakers. Other features include speak-tracking cameras, zooming in and cropping around active participants and even removing distracting backgrounds.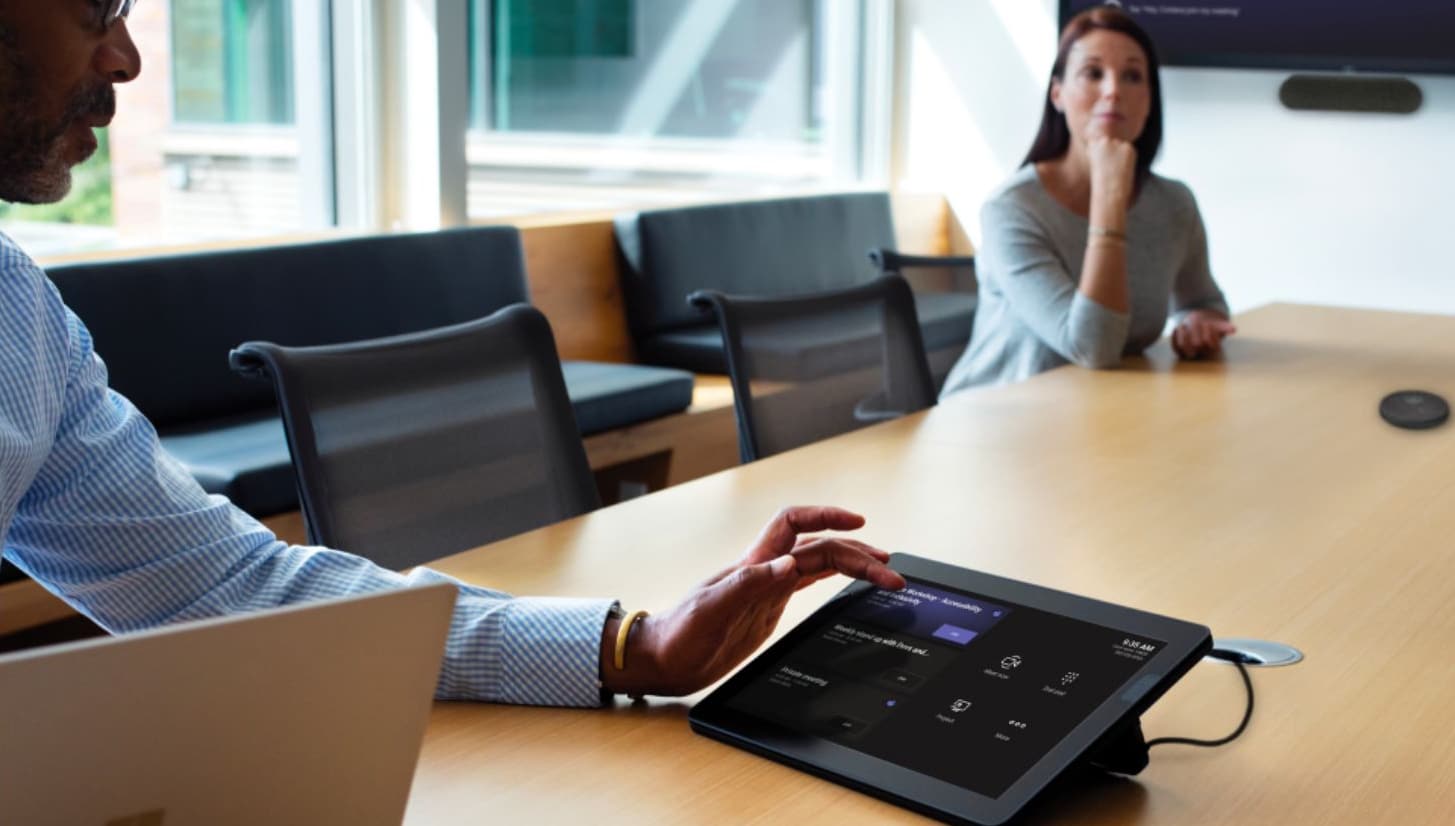 Teams Rooms Devices for Small Rooms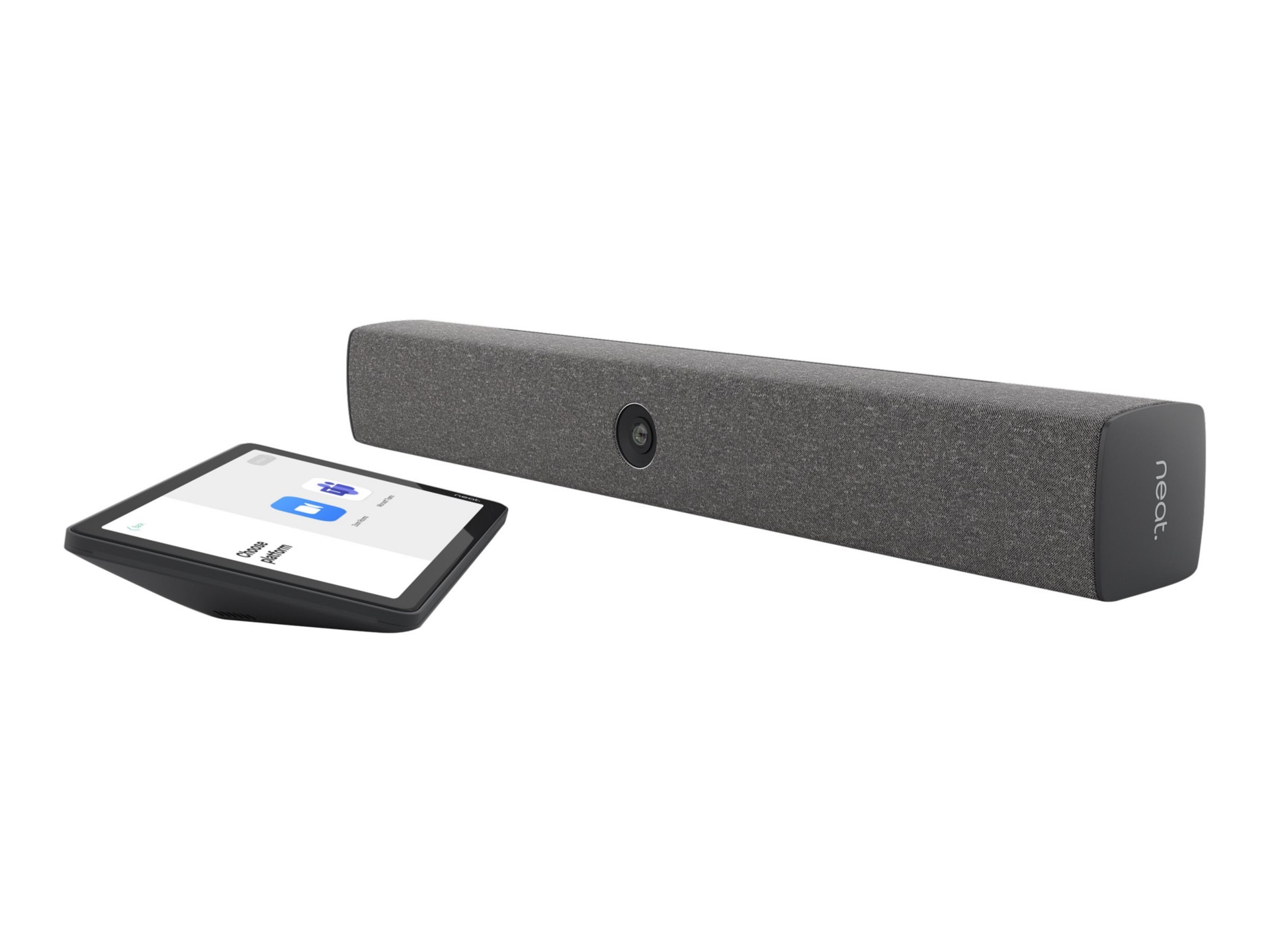 Neat Bar is a powerful purpose-built video conferencing bar for Microsoft Teams.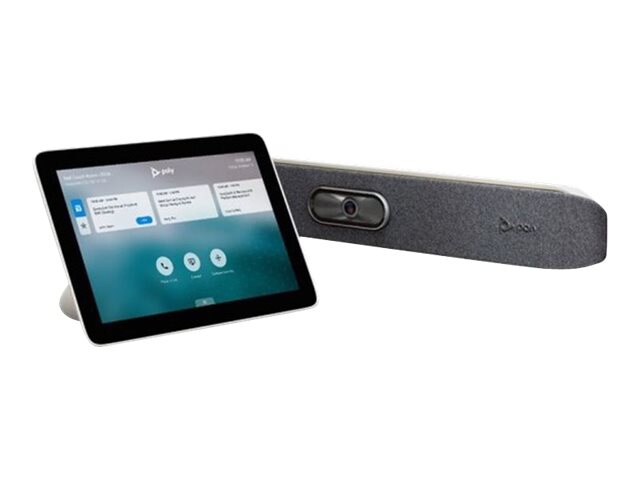 Videoconferencing kit with Poly TC8.
Control your collaboration with ease.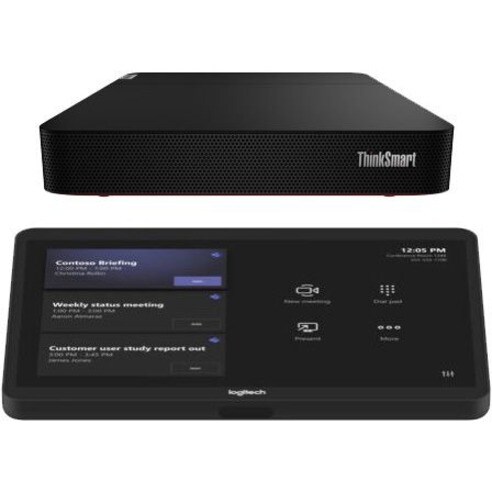 Logitech Tap + Lenovo ThinkSmart Core
This kit also includes Logitech JumpStart resources to streamline deployment.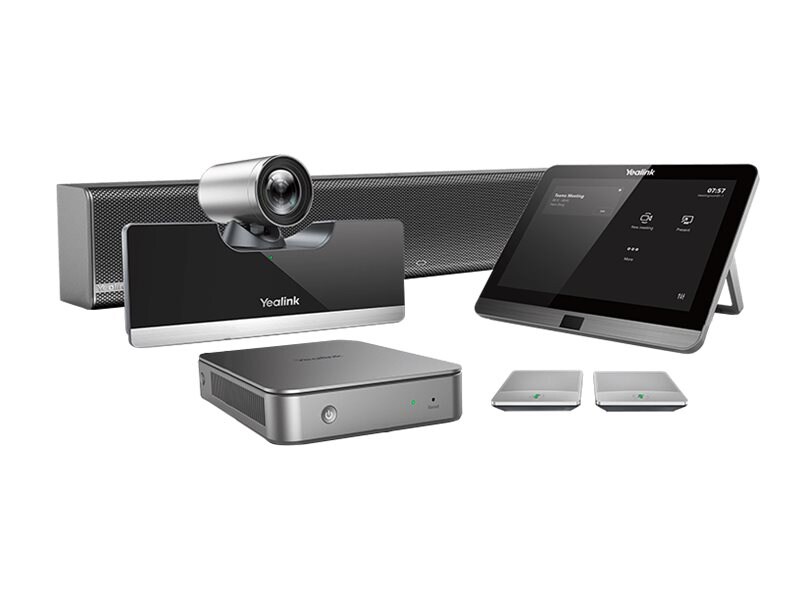 Includes 5x optical PTZ camera, 2x wireless mic and Mspeaker soundbar.
Teams Rooms Devices for Large Rooms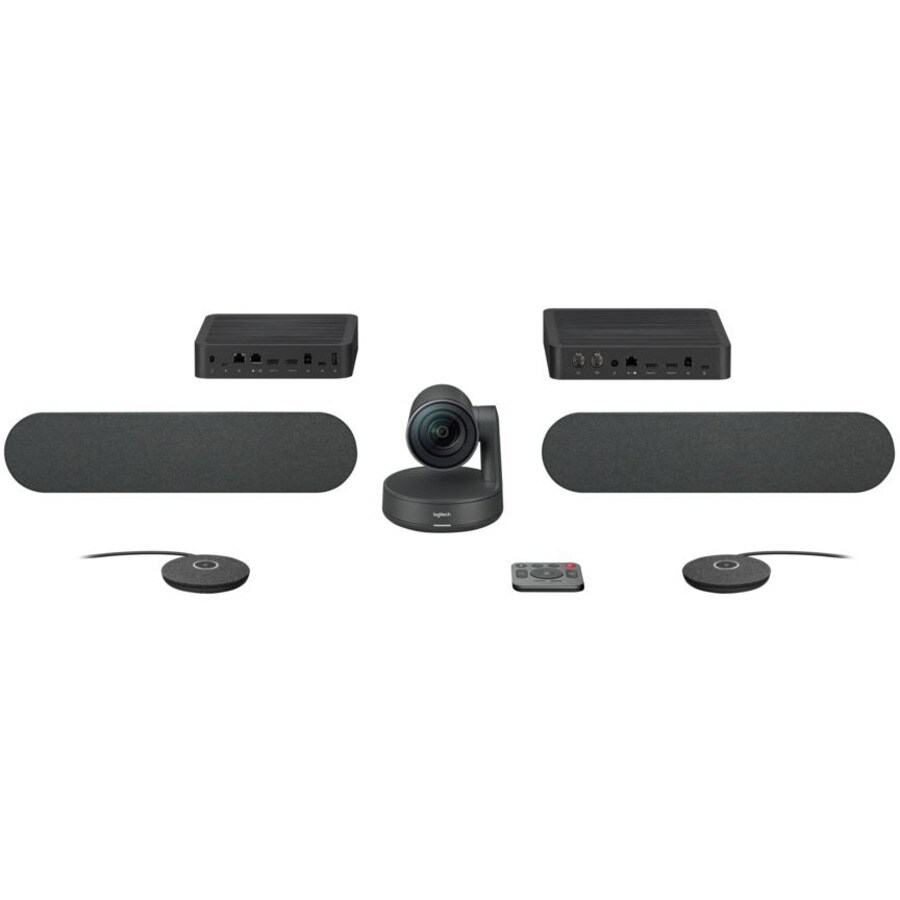 Logitech Rally Plus Teams Room
Delivering studio-quality video and RightSense automation for better meetings.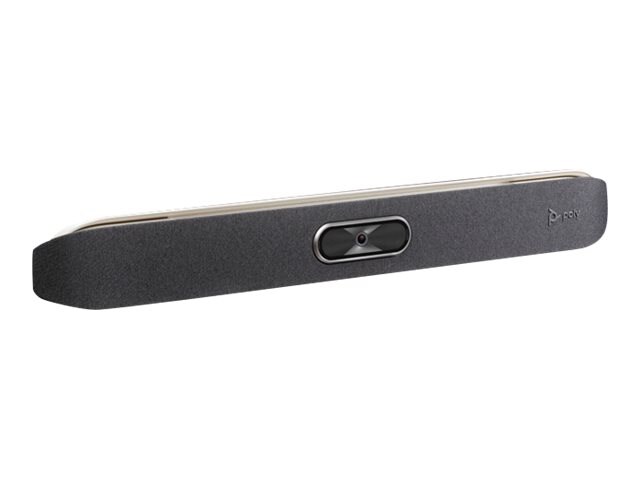 Poly Studio X50 delivers radical simplicity in a small and elegant package.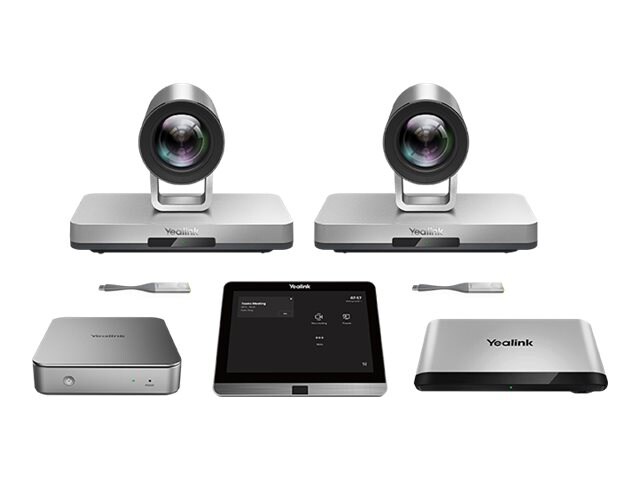 Yealink MVC Series MVC640
Includes two CPW90 wireless mics and a 4K UVC84 USB PTZ camera with 12x optical zoom.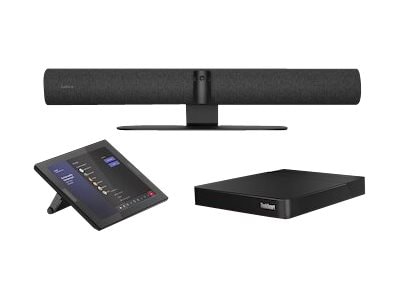 Jabra PanaCast 50 Room System
Videoconferencing kit with Lenovo ThinkSmart Core.
Enhance and enrich your meeting experience
Meet smarter, stay focused and achieve more with Microsoft Teams Meetings. Teams delivers a unique end-to-end meeting experience that features the human element of face-to-face interaction while helping people stay focused before, during and after the meeting to accomplish more together. Teams Meetings provide a seamless, scalable and secure experience on mobile, desktop and meeting room devices. 
Save time with a smart, simple all-in-one solution
Keep everyone engaged with interactive experiences
Count on enterprise-grade security, quality and privacy
Simplify your enterprise voice services with a reliable, high-quailty integrated calling solution built on the Microsoft Cloud. Make and receive phone calls from anywhere – incuding your desk phone, mobile phone or computer. Get a modern voice solution that combines unifed communication with teamwork capabilities into an all-in-one communication and collaboration solution that users love and IT trusts. And best of all, your business saves time and money with a single provider.
Save time with a smart, simple all-in-one solution
Keep everyone engaged with interactive experiences
Count on enterprise-grade security, quality and privacy
Are you ready for the hybrid workplace?
Hybrid work is inevitable
73% of workers say they want flexible remote work options 1
Flexible work environments
80% of mangers expect to have more flexible work from home policies post-pandemic1
Collaboration is critical
67% of employees want more in-person work or collaboration post-pandemic1

Staying connected is harder
60% of people say they feel less connected to their colleagues since moving to remote work1

93% of today's meeting rooms are equipped with minimal technology to support information sharing2

63% of workers would use videoconferencing more if their huddle rooms were better equipped3

By 2025, the number of videoconferencing devices will be six times as high2

Make the hybrid workplace of tomorrow work smarter with Microsoft Teams Rooms' inclusive, flexible and intuitive technology.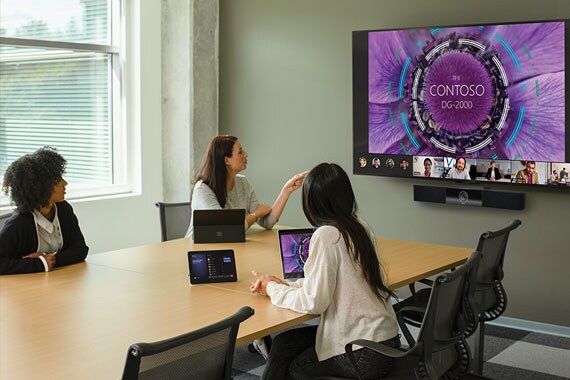 Certified devices from leading hardware partners
To deliver the best experience possible, Teams Rooms devices run a native Teams app built by Microsoft and are certified through a comprehensive audio/video testing and validation process.
Simple transitions and consitent experiences between all device types 
Intelligent devices find everyone's voice, wherever they may be. 
High quality audio, video and sharing experiences on any device, in any space
Reliable management and up-to-date systems ensure meetings just work
Find the right Teams Room for you.
1. Microsoft Work Trend Index Report
2. State of the Global Video Conferencing Devices Marketing, Forecast to 2025. Frost & Sullivan. 2021.
3. The Collaborative Enterprise: How enterprises are adapting to support the modern meeting. Wainhouse Research. 2015