Don't just detect breaches. Prevent them in real time thanks to SonicWall and CDW.

Shop SonicWall Products and Solutions
About SonicWall
SonicWall solutions help you create and maintain a strong security foundation with interconnected solutions that span the enterprise. From endpoints and users to networks, data and identity, SonicWall solutions mitigate risk and reduce complexity so you can drive your business forward.
 
Centralized Management. Elevated Security.
SonicWall Network Security Manager
With a SonicWall NSM, centralize firewall management and gain more capability, not more complexity.



The Challenges of Network Security Management
Working from home, distributed networks, migration to the cloud, and a proliferation of apps and devices have resulted in an explosion of exposure points. Whether for a small business, distributed enterprise, or managed security service provider, the need to protect an 'anytime, anywhere business' is the new normal.



Network Security Manager Launch
As the number of firewalls in your enterprise grows, so too does the challenge of managing them. SonicWall Network Security Manager scales with your business and your security needs. From a single console, orchestrate all firewall operations, see hidden risks, discover misconfigured policies, and make compliance easier with a full audit trail.

SonicWall Switches
High-speed switching. Feature-rich performance. Secure connectivity for the modern business.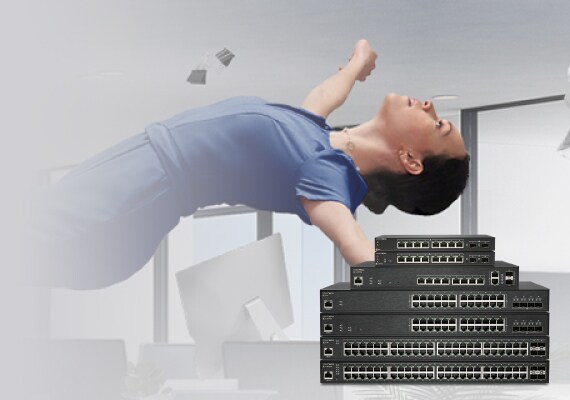 The SonicWall Switch delivers highspeed network switching while providing unparalleled performance and manageability. Its unified security posture, high port density, Power over Ethernet (PoE) options and multigigabit performance capabilities makes it ideal for small and medium-sized business (SMB), and Software-Defined Branch (SD-Branch) deployments.



SonicWall Secure SD-Branch
SonicWall Secure Software-Defined Branch (SD-Branch) improves user experience and secures connectivity at branch offices. This integrated solution combines SD-LAN, SD-WAN and security for distributed enterprises, allowing you to take advantage of cheaper connectivity between HQ and branches, safeguard BYOD and SaaS applications, and scale easily with the rise in mobile devices.



Cloud App Security
SonicWall Cloud App Security offers best-in-class protection for your users and data within cloud applications, including email, messaging, file sharing and storage.
Next-Gen Application Security
SonicWall Cloud App Security protects SaaS applications such as Office 365 and G Suite, as well as email, data and users from advanced threats.
Comprehensive, Cloud-Based Protection
Email has become the most popular SaaS app — and also a primary threat vector. SonicWall prevents against phishing and email-based threats and keeps attackers from gaining access to data and files in the cloud.
Capture Client 3.0

SonicWall Capture Client is a unified endpoint platform for today's threat landscape.

Protect endpoints inside or outside the firewall with flexibility that doesn't compromise your security.

SonicWall Capture Client 
Get an overview of Capture Client, a unified endpoint offering with machine learning and system rollback features.
Capture Client FAQs
Read the most common questions customers have about SonicWall Capture Client.
Capture Labs
SonicWall Capture Labs provides comprehensive, around-the-clock protection from a range of digital threats.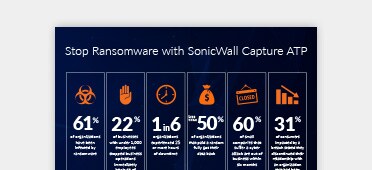 SonicWall Capture ATP
See how SonicWall Capture ATP stops ransomware attacks before they even reach your network.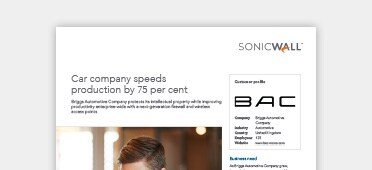 Briggs Automative Trail
See how a SonicWall next-gen firewall and wireless access points gives BAC comprehensive protection.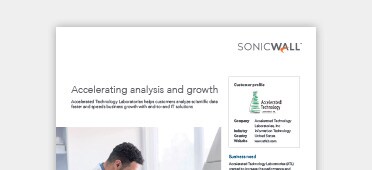 Accelerated Tech Labs
ATL's implemented server, storage, security and networking technologies boost software performance.