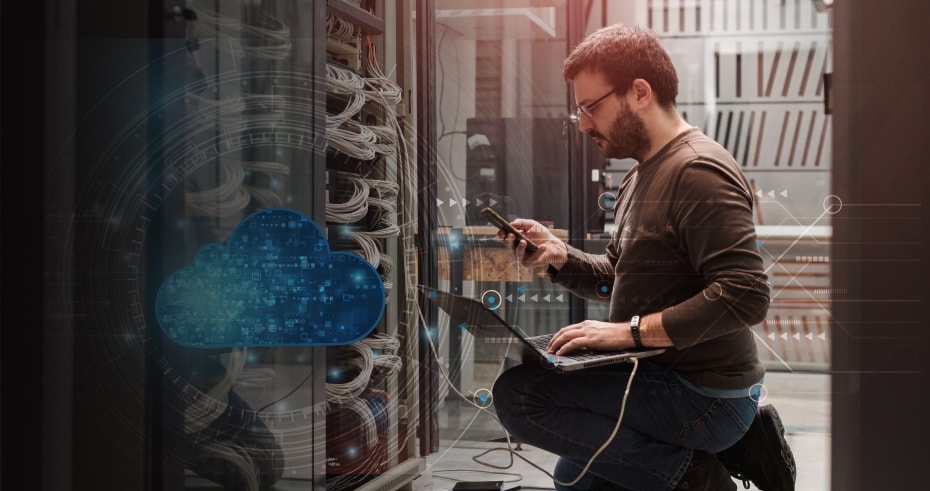 Episode 1: What is Hybrid Cloud?
In this episode, Peter Hunter and KJ Burke from CDW discuss what is the hybrid cloud, how we help customers build their hybrid cloud and how to deliver value in the hybrid cloud.

KJ Burke is an innovative and driven IT infrastructure architect with solid interpersonal and communication skills. He is currently the Principal Technology Strategist at CDW Canada, with over 20 years in the IT industry and plenty of experience in planning and deploying technology to improve business processes and drive measurable value. 
Peter Hunter is CDW's Hybrid Architecture Manager for Western Canada. He is a 25-year IT industry veteran, with experience in data centre infrastructure, server and network virtualization and software development. Since coming to CDW, Peter has been involved in professional services delivery, pre-sales solution architecture and technical-team leadership.

Findings from our Cloud Report
56 percent of Canadian organizations are currently deploying a hybrid IT model.
Digitally determined organizations view technologies that improve user experience as more important to their digital strategy than their peers that are behind in their transformation journey.

In this episode, we discuss…
What do hybrid cloud and hybrid IT mean?
Are workloads better suited for the public cloud or in the data centre?
Evolution from "cloud only" thinking to locating data where it brings the most value
Moving back to the data centre when things are more expensive to run in the cloud
What to consider when turning your data centre into a hybrid cloud, and what benefits will you receive?
How IT can get the most out of the hybrid cloud, and where they need to focus
How to approach challenges in the hybrid environment

Ready to get started with a custom hybrid cloud solution?