ENERGY AND UTIL

IT

IES
With decades of experience working with oil, gas and utility companies, we empower your IT organization while you power the world.

Always-There Support for Always-On Performance
Companies in the oil and gas industry and the power and utilities sector face unique technology challenges. Whether your organization needs a strategy for tackling security threats or IT equipment that can withstand the harshest environments, our technology experts can help.
From configuration and deployment to onsite assessments and security audits, we tailor our services to your specific needs. And when you work with us, you get access to account managers, solution architects and certified engineers who understand the nuances of the energy and utilities industry.
Talk to an expert to see how our services can help you. Call 800.972.3922 or
---
 IBM Rational
Create collaborative work environments for complex and evolving engineering requirements management.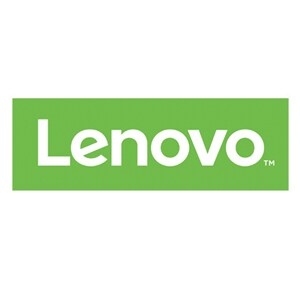 Lenovo Supports NVIDIA Deep Learning

The Lenovo ThinkStation P520 is the perfect balance of power performance & flexibility for modern AI workloads.





Talk to us about your business needs. We won't charge you a cent.
800.972.3922
You Need Security
Energy companies are a prime target for security breaches and face myriad serious threats, from individual hackers to foreign governments. The consequences of a security incident can be disastrous for both you and your customers. We can help protect your organization using industrial IT security.
First, we can help you assess your current cyberassets and vulnerabilities. Then we can work together to design an industrial cybersecurity strategy. We'll help you draft a plan for what to do before, during and after a cyberattack, and then we'll work with you to implement and deploy it. 
$1.2 M
The estimated average financial loss caused by security incidents in the power and utilities sector
You Need Support for a Mobile Workforce
When it comes to mobile, one device doesn't fit all. Mobile workers in the energy industry can be traveling professionals who need to access business data on the road or field employees whose work is as diverse as drilling on a rig or delivering heating oil to customers. Consumer-grade equipment just won't cut it — and neither will a consumer-grade mobile strategy.
Rugged devices need a ruggedized network. Supervisory control and data acquisition (SCADA) networks help you connect scattered sites and hardened equipment so you can remotely monitor and control operations. The benefits of a ruggedized approach are numerous, from greater automation to reduced environmental impact, not to mention improved collaboration between devices, people and systems.
Learn how to harness ruggedized networking and IoT to maximize business performance. Get the article.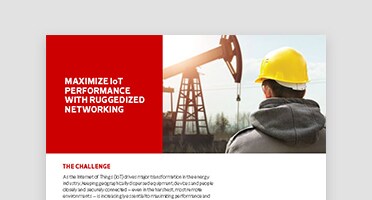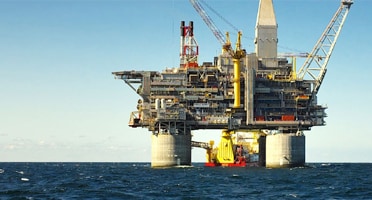 You Need High-Performance Computing and Analytics
As companies come under increasing pressure to make their operations as cost-efficient as possible, high-performance computing (HPC) is one area that can help you save time and money.
It's already paying dividends across the industry. Thanks to supercomputing, digital technologies such as advanced sensors and data analytics can increase oil and gas production by up to 8 percent, reduce facility capital costs by up to 3 percent and lower operating costs by anywhere from 5 percent to 25 percent. Our high-performance offerings include InfiniBand architecture, 10 Gig-E switching, solid-state memory, high-availability/high-volume storage, high-performance servers and power management systems.
Discover more benefits of high-performance computing. Read about it.
Talk to an IT expert about your specific business needs.
800.972.3922