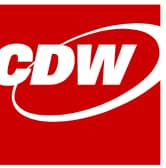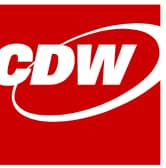 What Makes Small Business Cybersecurity Different?
Episode 3: What Makes Small Business Cybersecurity Different?
In this episode, Theo van Wyk from CDW and Sean Earhard from Cisco discuss whether a small business is really less likely to be hacked, and how small businesses might respond differently than larger organizations to a security breach.

Theo van Wyk is the Head of Cybersecurity at CDW Canada. He leads the security solution architecture team, where he works with customers to address their IT security and risk challenges. Starting with data risk in mind, Theo advises and guides customers to develop a balanced security approach, ensuring the recommended security solutions enable their governance, risk and compliance program, while supporting the needs of IT operations. 

Sean Earhard has been working across North America for the past 12 years and has helped hundreds of teams deliver their organizations' security priorities – on time and under budget. A security career spent at the intersection of users, admins, executives and attackers gives Sean a unique perspective on what it takes to make security work in organizations of all sizes. Sean has been a frequent speaker at IT security events including SecTor, CIFI, ISC2 and the FBI's InfraGard.

Let CDW and Cisco help you with your security solution needs.

Key topics in this episode
What small business owners should keep in mind when it comes to cybersecurity
Do smaller businesses have any cybersecurity advantages over larger companies?

How to communicate the importance of cybersecurity to small business employees
How the increase in remote work impacts data breach defences


2 out of 3 small business IT professionals say they are confident or highly confident in their ability to detect and respond to cybersecurity breaches.

The number of small businesses who have experienced a data breach due to the poor cybersecurity hygiene of a third-party partner.
To learn more about Cisco's cybersecurity solutions,
Sign up now to get the latest cybersecurity news from CDW.