Uncover Network Security Risks With a Free Malware Scan From CDW
Designed for businesses, a CDW Threat Check network security audit will reveal unknown malware and other threats.

No business is immune to a cyberattack or data breach. Malware lives on most corporate networks, and this means that smart companies don't just practice threat prevention — they engage in active malware detection. That's why we've partnered with Carbon Black, Cisco, Tenable and Splunk to offer the CDW Threat Check, a free malware detection scan that includes a detailed assessment of your network vulnerabilities to help you determine your most critical risks.
 
1. Kickoff
During this meeting, a Threat Check engineer will explain the security assessment process and discuss your organization's current network environment and any concerns you may have.
2. Passive Network Monitoring
The malware detection device searches for malicious traffic for about five business days, inspecting data traffic for malware and bot activity and monitoring endpoint threats.
3. Detection of Infected Clients
The device identifies installed malware, such as viruses, worms, trojans, botnets and spyware and provides an actionable network vulnerability assessment.
4. Detection of Botnets
During inspection of inbound and outbound data traffic, the device identifies bots and their command and control servers.
5. Close-Out Meeting
After the monitoring period, you'll meet with your Threat Check engineer, solution architect and account manager to discuss the network security scan results and outline security suggestions. They'll walk you through your assessment results to help you understand which network, policy and software changes can best protect your organization from cyberattacks and data breaches.
I recommended CDW Threat Check to an IT manager who was getting daily warnings about hacking attempts on his network. We found a lot of botnets — that was eye-opening to him. Our engineers recommended adding layers of security to his network. After we helped him make some changes to his firewall, the attempted connections stopped.
Brandon Ginter, CDW Account Manager, Client: Small electrical company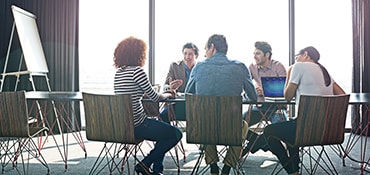 Get threat prevention advice from an experienced security engineer.
Kickoff meeting with a CDW Threat Check engineer

Full support throughout the malware detection scan

Post-scan review meeting with Threat Check engineer, solution architect and account manager

Includes a full scan analysis and action plan to eliminate detected network security threats
Start your free CDW Threat Check by filling out the form above. Learn how to protect your network and data from security threats.