Manage your business through your online account with instant access to orders, quotes and enhanced reporting tools.
That's the CDW Advantage. 
Get everything you need to manage your quotes, orders and spend — all in one convenient location.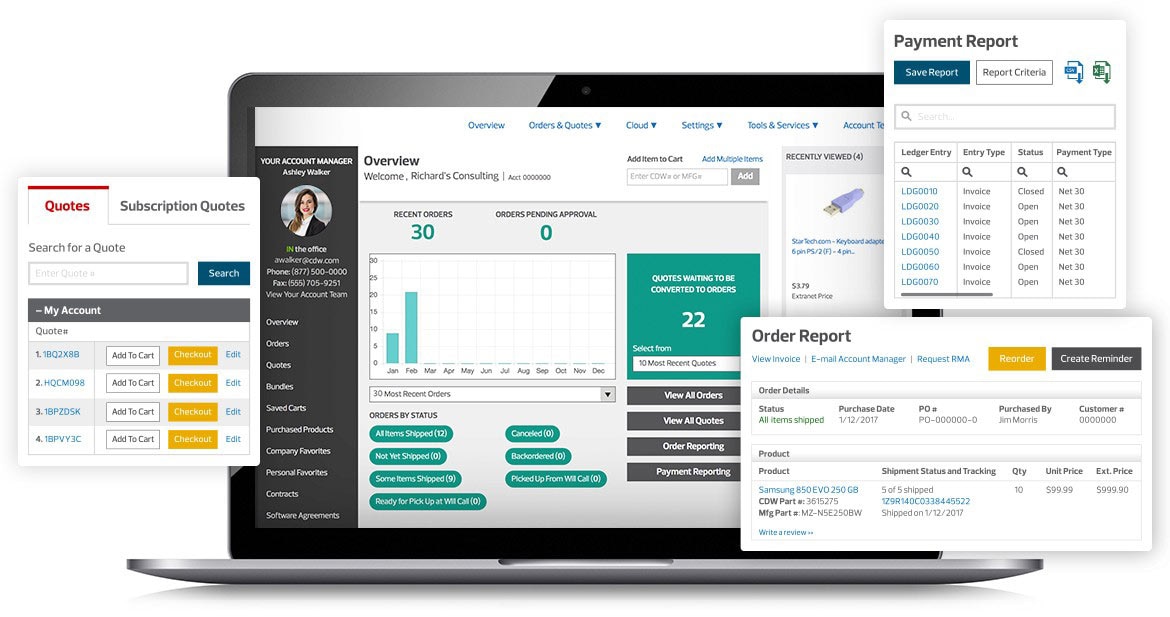 Create Quotes
Quotes allow you to get the best price for the products you need. Create and access your quotes easily.
 
Billing and Reporting
View your order history for easy re‐ordering and reporting on your past purchases.
 
Dashboard
Save time with instant access to snapshot views of your account with actionable insights.
 
Order Visibility
Waiting for an order to ship? Look here for access to all orders and tracking information.
 
Favourites and Bundles
Save your favourite products for easy access, and create bundles for easy repeat ordering.

 
Get support and free IT advice every step of the way.

 
Primary Account Manager
Easily contact your AM for help and support. In addition to an IT purchasing assistant, think of your AM as a trusted partner who can connect you with other IT experts to support your internal team.

Support Team
There is an entire team behind you. From a backup account manager to a solution specialist, you are only a click or phone call away from the help you need.
Everything you need in one place. That's My CDW Advantage.