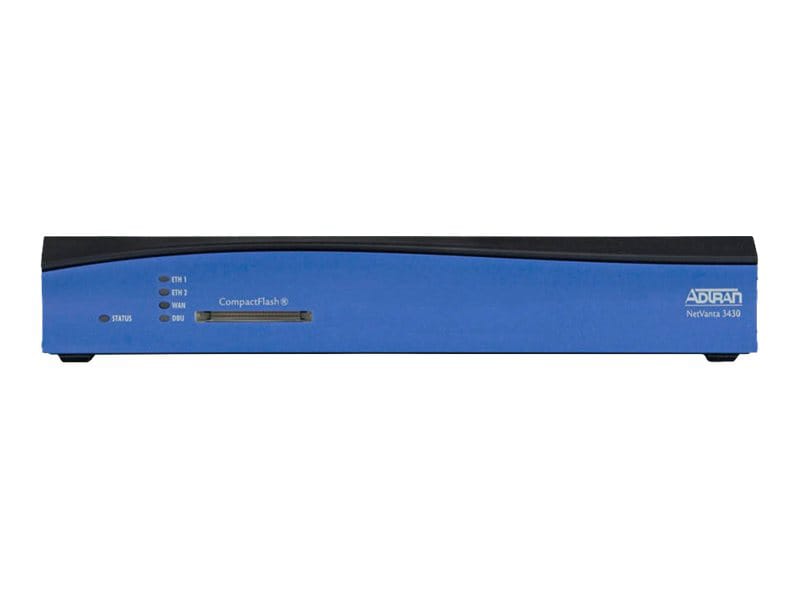 Quick tech specs
Router
HDLC
PPP
with Session Border Controller
View All
Know your gear
ADTRAN's NetVanta 3430 SBC is designed to provide superior VoIP interoperability to both service providers and enterprises as the shift to IP communications.

As more service providers deliver IP services to the enterprise edge, more and more businesses are adopting IP technologies for the premises. Historically there has been a need to support legacy analog services at the customer premises, but the session border control feature pack is designed to provide the SIP interoperability demanded with more IP presence. ADTRAN provides you a migration path to various services, from business trunking, hosted VoIP, and onto native SIP trunking.

Designed to ease the need for extensive interoperability testing, ADTRAN's Session Border Control Feature Pack provides the tools necessary to normalize the SIP to SIP communication between a carrier network and the customer's SIP compliant equipment. Multiple tools are provided to accomplish this normalization.