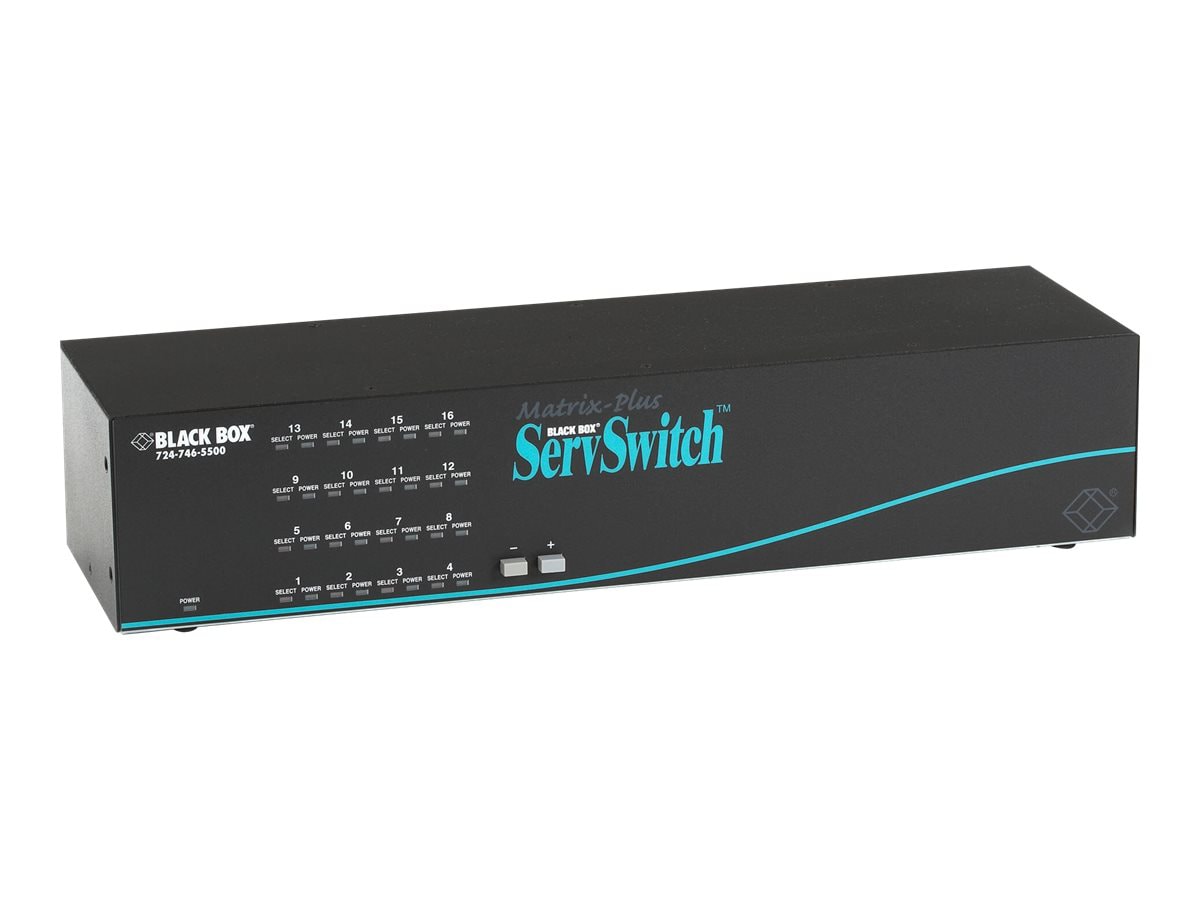 Quick tech specs
View All
Know your gear
You have a crowded server room. Perhaps all of your computers are IBM or compatibles; maybe some of them are SGI, RS/6000, or Sun boxes. You have a desire to manage all the computers with just two or four keyboard, monitor, and mouse control stations. A Matrix ServSwitch is what you need.

For maximum support with the newest equipment, choose the Multiplatform Matrix ServSwitch for PC and Sun. This ServSwitch supports USB connections and works with newer PC and Sun operating systems, including Windows 98, Windows Me, Windows 2000, Windows NT, and Windows XP; Sun Blade and Sunfire; and Macintosh operating systems OS 9 and OS X for Mac G3 and G4 computers. The Multiplatform Matrix ServSwitch for PC and Sun also features serial emulation.

The Multiplatform ServSwitches with serial support have an RJ-12, 6-conductor, RS-232 serial port for each installed system CPU card. This connector provides a serial interface to the ServSwitch from a computer terminal, a standalone computer, or a notebook computer that is not connected to any CPU port.

Via the RS-232 serial port, you can upgrade the system firmware, restore the unit to its factory default settings, configure an expansion switch, or switch any KVM station to any CPU port. An adapter and serial cable are provided for the serial interface. You also won't have to worry about unauthorized people using or seeing what they shouldn't. You can assign users and computers to password-protected access groups. Computers can belong to multiple groups, but users can belong to only one. Users will only be able to access computers in their group, and you define the level of access they'll have.
Contact Sales Assistance
(800) 972-3922
,
Monday-Friday 8am-6pm ET