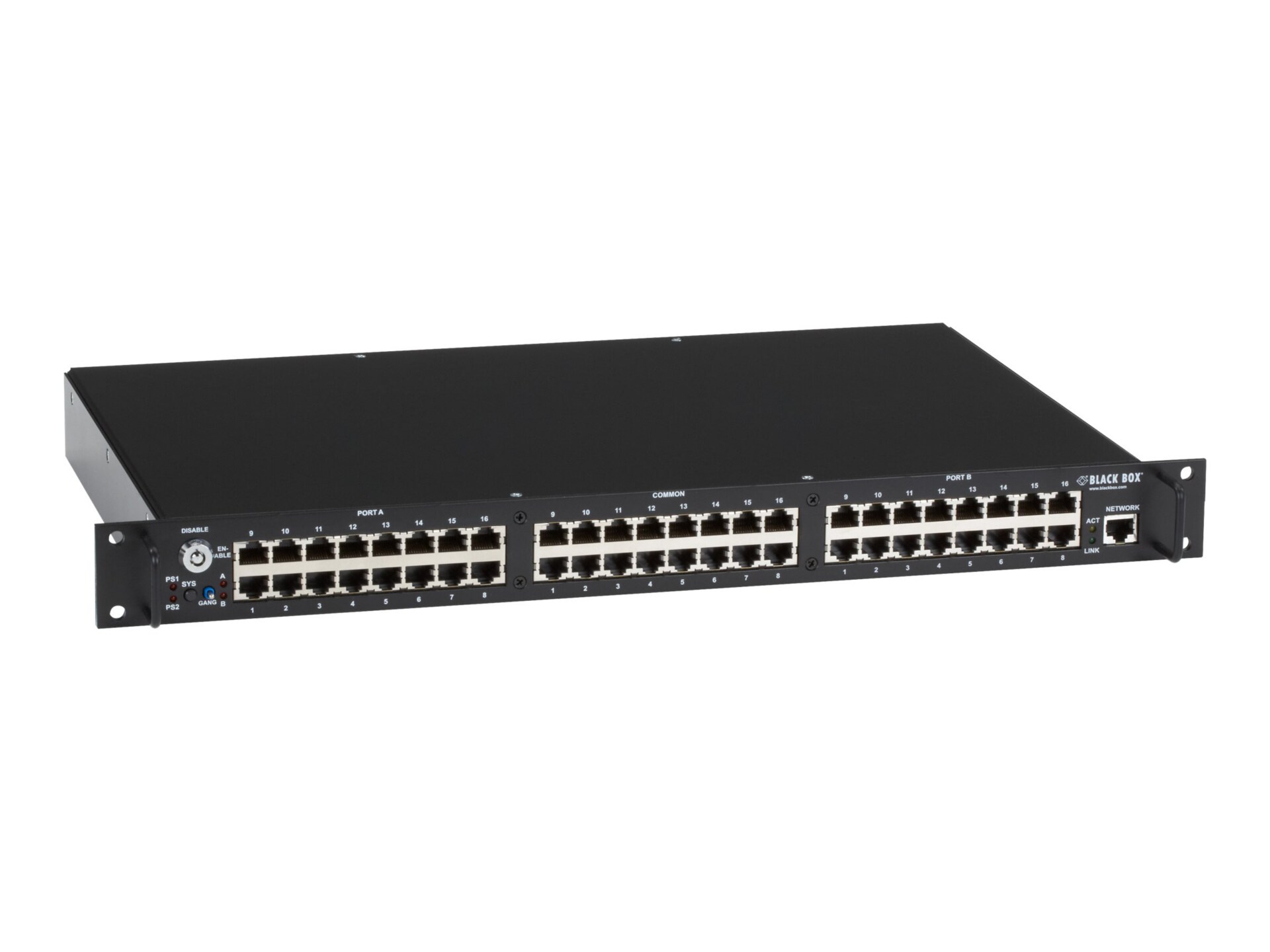 Quick tech specs
Port
managed
TAA Compliant
View All
Know your gear
Use this Layer 1 switching system to add network backup and failover switching to your data networks. It's ideal for mission-critical applications, including classified information and military systems, broadcast networks, and stock exchanges.

With the Pro Switching System 1U NBS, it's very simple to switch all users from a main network to a backup network at the chassis itself using a momentary toggle switch on the front or via a serial RS-232 workstation.

This model switches four leads on the RJ-45 ports. It's designed for use in 10BASE-T/100BASE-TX Ethernet, T1 circuit switching, and similar applications where no more than two pairs of leads are used.

Each switching circuit has a common port that's latched to its associated A or B port, which means it passes signals even if the chassis is without AC power. Because its relays are physically latched into position, once a position is set, it stays set.

A key-lockable switch secures the gang switching function. With the key-lock switch in the enabled position, all ports in the Pro Switching System 1U NBS can be simultaneously switched by pressing the momentary toggle switch on the chassis' front.

Port settings are also software controllable, so you can toggle a connected device from the A to the B position from a workstation. You not only have reliable network paths, but you can automate switching to control individual settings.
Contact Sales Assistance
(800) 972-3922
,
Monday-Friday 8am-6pm ET