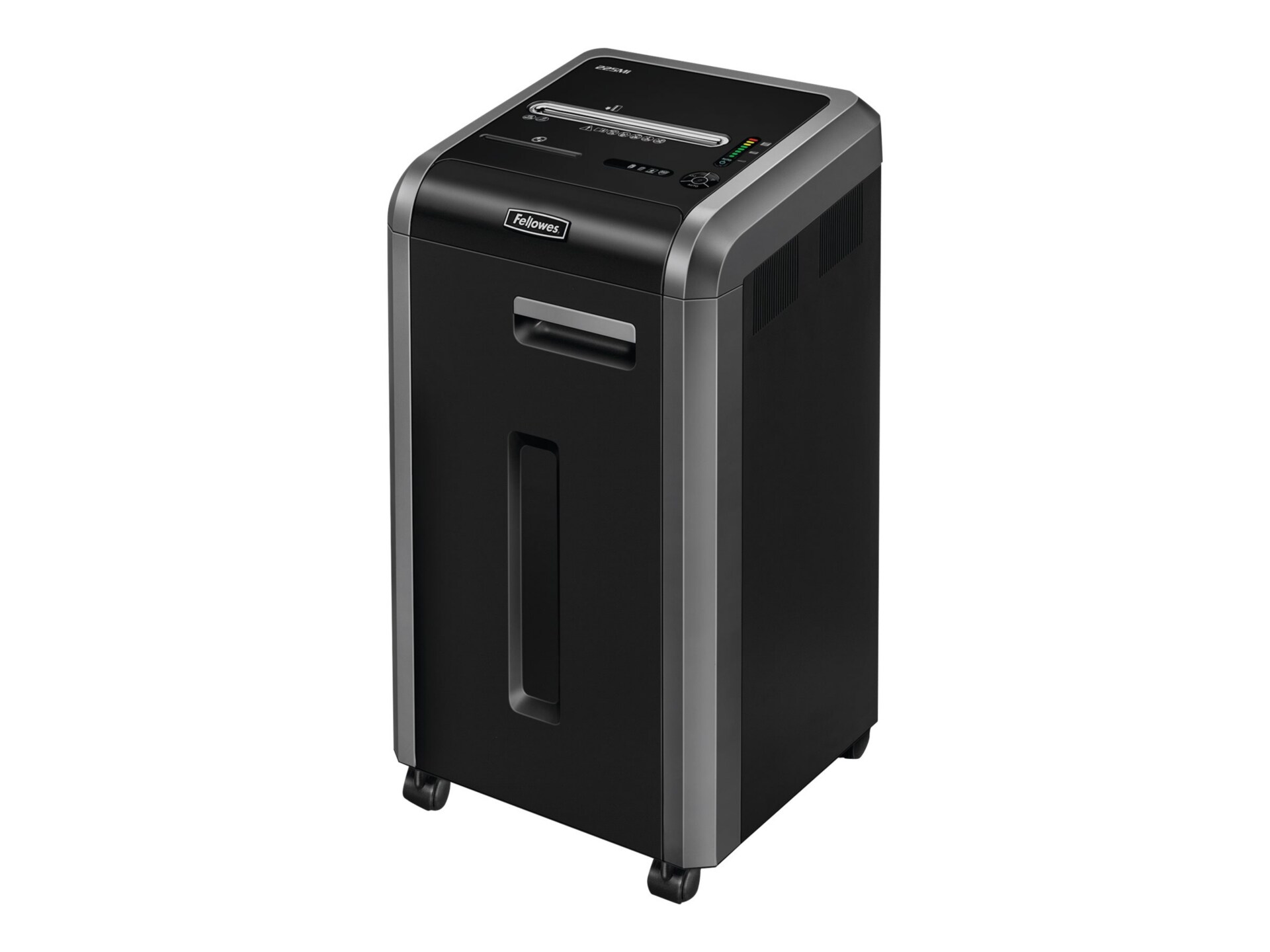 Quick tech specs
View All
Know your gear
The Fellowes 225Mi is built to last with solid steel cutters, a powerful motor and parts that are engineered to outperform the competitors. With its cross-cut capability, it is also tough enough to cut through plastic credit cards, paper clips, staples, CD/DVDs and junk mail while ensuring confidential documents are shredded into unreadable pieces. Additionally, the 225Mi features a simple pullout bin for easy, mess-free waste disposal.
Fellowes 225Mi - shredder
is rated
4.71
out of
5
by
7
.
Rated

5

out of

5
by
JSeoCT
from
Wife and I are delighted
My wife loves the ultra-quiet operation, the feeling of immense shredding power to spare, and the easy-to-understand indicators and controls. I found this machine to be thoughtfully designed and constructed. The operational features are perfect—no fluffy extras (to distract you), but nothing left out either. I especially like how the shredder came with a bottle of oil and extra bags for the storage bin and how the oil, bags, and manual all store inside the cabinet door. That is such a thoughtful touch: no more searching for the oil bottle, bags, or manual! I, personally, do not mind that the removable bin is cardboard. The unit is built with heavy steel components (tip: I used a mover's strap to lift it up or down stairs) where it counts for strength, performance, and stability. Micro shredded paper is fluffy and light, so it's sensible to have a lightweight bin that is easy to remove with one hand—why make it heavier than it has to be? I have never purchased anything but Fellowes shredders for over twenty years, and each one of them still operates today (just oil the cutters every time you empty the bins and use common sense about what you stuff into the slots). This 225Mi is by the best of the shredders I've purchased thus far. I'm so impressed with this machine.
Date published: 2021-09-18T00:00:00-04:00
Rated

5

out of

5
by
Alexia
from
So far so good. Too early to tell how well it will stand up to heavy use.
Working great so far - great capacity. Wonderful safety features & good to have the automatic energy saver to turn off machine when not in use. Disappointed in cardboard box container for shredder given price of machine. Hope you replace these for free. Need 2 people to carry and remove from box as very heavy, even for 2 people.
Date published: 2020-09-07T00:00:00-04:00
Rated

5

out of

5
by
Truth
from
Love the Product - Hate the Delivery
I just product. It is just what I wanted and more. It sheds paper, credit cards, CDs, and the staples too! The only BIG complaint I have is the bad delivery service. It came on time; however, I live in an apartment on the ground floor and have health challenges and walk on a walker. I aske if Fellowes would delivered this 90 lbs. product to my door or into my apartment. They refused. They would only deliver it outside on the curb - even to a disabled customer. This is a HORRIBLE policy that must be corrected!! When I asked the delivery lady why they could not deliver this heavy to my apartment considering my disabled case. She told me that the policy protected the delivery persons, but NOT the customer. It's a shame that even the disabled customer can't get the $1,780.79 paid in full product delivered to and inside his apartment. Very disappointing!!!
Date published: 2019-11-04T00:00:00-05:00
Rated

5

out of

5
by
HappyOne
from
Awesome
We are on our third purchase, and not as a replacement. We love the performance and have started integrating them into other depts.!
Date published: 2014-09-02T00:00:00-04:00
Rated

5

out of

5
by
HardwareGuy
from
Didn't know they made them like this!
I was blown away by how quiet it operated and the sleek design, but that was before I discovered the SafeSense Operation and the JamProof System. All I have to do is run some oil over the blades when I empty the container and there is nothing to it!
Date published: 2015-07-28T00:00:00-04:00
Rated

5

out of

5
by
smiley
from
Powershred 225Mi
Boss loves it!
Date published: 2015-02-13T00:00:00-05:00
Rated

5

out of

5
by
Singer
from
Great Shredder
We love all the features especially the auto shut off. In the past, someone would walk away from the shredder thinking it would automatically turn off.
Date published: 2021-04-20T00:00:00-04:00