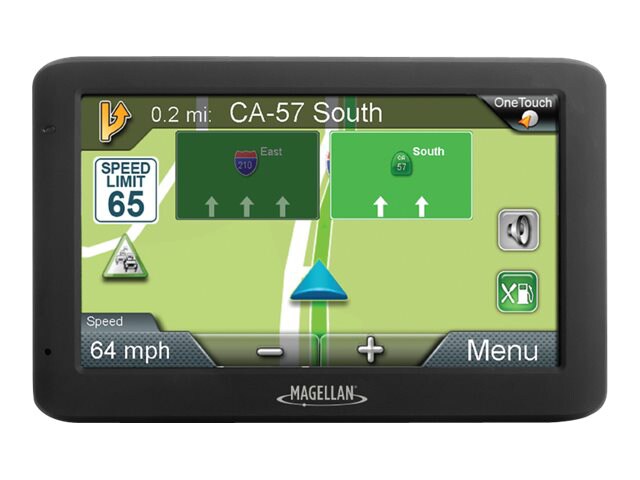 Quick tech specs
LM
automotive 4.3" widescreen
View All
Know your gear
Magellan brings you the improved RoadMate 2525-LM. Enjoy the security of knowing your maps are always up to date. There are many features to this Magellan RoadMate to make your trip effortless. With Landmark Guidance your routing instructions use landmarks instead of street names. You'll hear instructions like "Turn left at the Shell Gas Station". The upgraded Junction View generates a large view of the freeway you are on and with unmistakable arrows, visually guides you to the correct lane.

Traffic camera alerts are visual warnings, that alert you to fixed red light and speed cameras. This is a combination of verified and crowd source data, that you refresh on your unit. You can even become one of the many reporters on the street by submitting your own discoveries or rating the reliability of the alerts you are shown.

Junction view takes the guesswork out of freeway exits. When it is time to get off the freeway or merge into another freeway a screen-wide image with arrows shows you what lane to be in and what exit to make. The RoadMate navigation experience is both intuitive and robust. The OneTouch favorites menu allows you quick access to your favorite places or even your favorite previous searches. As you type the first few letters of your target address QuickSpell instantly narrows the search, based on your destination.