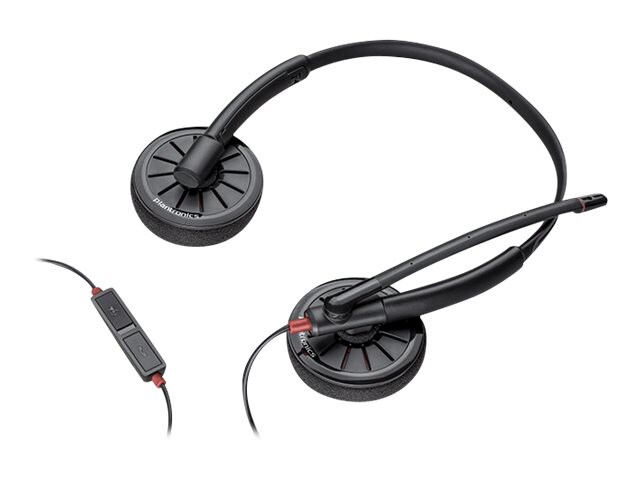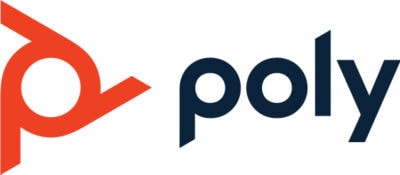 Poly Blackwire 225 - headset
Mfg.Part: 205204-12 | CDW Part: 4469451 | UNSPSC: 43191609

Contact Sales Assistance
(800) 972-3922, Monday-Friday 8am-6pm ET
Poly Blackwire 225 - headset
Product Details
Plug-and-play simplicity with crystal clear audio - all at a very reasonable price.
Plantronics Blackwire 225 - headset is rated5.00 out of5 by10.
Rated 5 out of 5
by
jrkbiz09
from
Awesome value!
Just received my C215 headset in mail and made a couple of calls, the people commented my audio quality was superb. So glad Plantronics still makes corded phone headsets as I do not use blutooth.
Date published: 2017-02-04T00:00:00-05:00
Rated 5 out of 5
by
Olger
from
Very nice comfortable headset with great sound.
I bought the C225 recently looking for a comfortable and small headset that could double as my daily headphone for playing music. Fulfils nearly only my requirements. Well priced and good quality product.There are a few things I'd like to see changed though. I would love this headset in a foldup (travel form, with a decent case. The mic, while positioned well when using the headset, sticks out when the drivers are turned flat, maybe in a future version mount the mic above the hinge so it doesn't turn when you twist the driver flat.For a travel version the diameter of the plastic backs of the drivers could also be made smaller, reducing the overall size. Changing the driver hinges to hinges that can turn flat, and inwards means the entire unit becomes a lot smaller. With the mic fitted above the hinge, it stays nicely out of the way. I can make a mockup if that's useful.To top it off, make the cable retractable!
Date published: 2018-05-04T00:00:00-04:00
Rated 5 out of 5
by
Ron N
from
Use it (almost) anywhere
Top quality, most importantly, you are not disconnect from your surrounding (i.e. mono-headset. Blocks noise etc.
Date published: 2019-06-02T00:00:00-04:00
Rated 5 out of 5
by
DavidBoise
from
Good not great
I bought these for work expecting some noise canceling. Not sure why they state that as a feature as i don't notice any difference with the headphones on nor can those on the other end of the line.With that said, they are a decent headset if you need something more substantial than your iPhone earbuds.
Date published: 2017-03-09T00:00:00-05:00
Rated 5 out of 5
by
Weftage
from
Works out of the box
Got these to make phone-banking calls over smartphones. They fit two people of very different head sizes--one larger than average, and one smaller. Sound quality is good. Setup is simple and intuitive. These are a real bargain.
Date published: 2017-04-24T00:00:00-04:00
Rated 5 out of 5
by
AaronG
from
Top!
Fast delivered. Great sound and noise cancelation.
Date published: 2019-06-19T00:00:00-04:00
Rated 5 out of 5
by
furnituremike
from
Works great with iphone!
I bought this after I misplaced my bluetooth headphone-it was small and convenient but I would misplace it frequently. This is a great solution for using with my iphone in my home office. Good sound quality, no bluetooth fuss ever.
Date published: 2017-06-23T00:00:00-04:00
Rated 5 out of 5
by
MG25
from
exactly what i wanted
i bought the two-eared headset and i love it. i had such a hard time finding something like this for a cell phone and it is perfect. Would definitely order again
Date published: 2017-06-22T00:00:00-04:00
Rated 5 out of 5
by
ghostfairey
from
Love Blackwire 215 / 225
Ordered this for my husband to use while driving as a over the road truck driver. I can hear him very clearly and the noise cancelling is awesome because I don't hear any background nose at all. He says it's very comfortable to wear and he has longer hair and a beard. He says it's also very easy to put on with one hand. Very comfortable wear even for extended periods of time. Great product!
Date published: 2017-03-16T00:00:00-04:00
Rated 5 out of 5
by
maye123
from
Exellent
Exellent product I have been looking for this Item over a year.
Date published: 2017-08-08T00:00:00-04:00