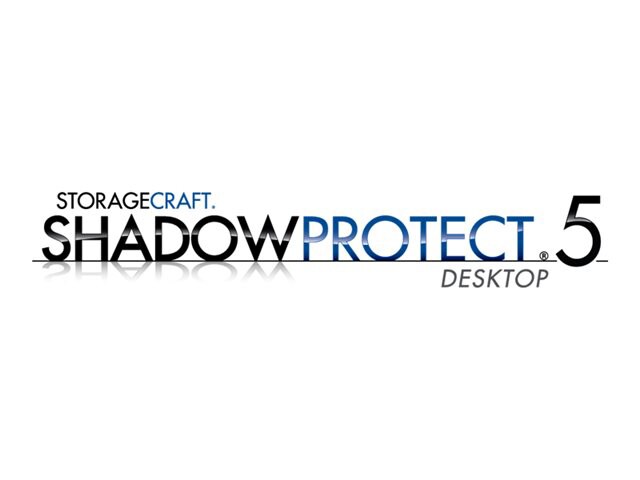 Know your gear
Ensuring you can get desktops and laptops online quickly after a disaster is a critical priority for today's businesses, large and small. StorageCraft ShadowProtect Desktop protects everything on your desktops and laptops: operating systems, applications like Microsoft Office, configuration and personal settings, and data.

Get laptops and desktops online as quickly as possible after a disaster strikes using StorageCraft ShadowProtect Desktop. The legendary reliability of StorageCraft ShadowProtect Desktop provides reliable and fast disaster recovery, protection of important data and planned system migration for your business Windows desktops and laptops. You can feel secure with your disaster recovery solution knowing you have VirtualBoot technology which enables you to quickly failover personal computers to a virtual machine (VM) in a few minutes. Plus, flexible recovery options allow you to recover individual files and folders resources or to perform a full bare metal recovery in a matter of minutes with StorageCraft's patented Hardware Independent Restore.

Plus, StorageCraft ImageReady technology now lets you automatically mount ShadowProtect backup images as NTFS shares so you can verify vital data, confirm application integrity and test the operation of business-critical applications all using script-based procedures and sophisticated reporting.
Software Details
(v. 5.x)
1 server
volume
1-19 licenses
Win
United States
license + 1 Year Maintenance
academic
GOV
ESD
English
View Tech Specs