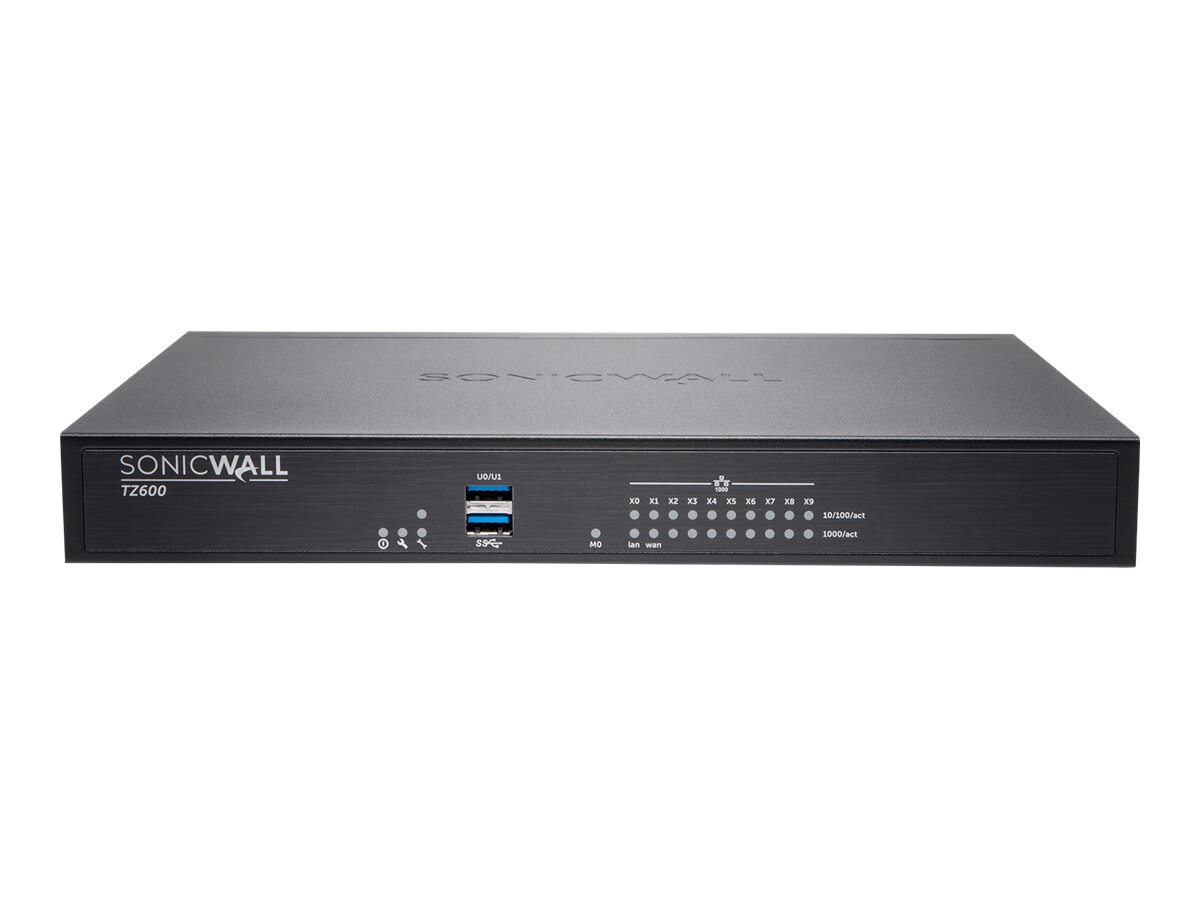 Quick tech specs
View All
Know your gear
The SonicWall TZ series of next generation firewalls (NGFW) is ideally suited for any organization that requires enterprise-grade network protection.

SonicWall TZ series firewalls provide broad protection with advanced security services consisting of on-box and cloud-based anti-malware, anti-spyware, application control, intrusion prevention system (IPS), and URL filtering. To counter the trend of encrypted attacks, the SonicWall TZ series has the processing power to inspect encrypted SSL connections against the latest threats. Combined with X-Series switches, selected TZ series firewalls can directly manage the security of these additional ports.

Backed by the SonicWall Global Response Intelligent Defense (GRID) network, the SonicWall TZ series delivers continuous updates to maintain a strong network defense against cybercriminals. The SonicWall TZ series is able to scan every bite of every packet on all ports and protocols with almost zero latency and no file size limitations.

The SonicWall TZ series features Gigabit Ethernet ports, optional integrated 802.11ac wireless, IPSec and SSL VPN, failover through integrated 3G/4G support, load balancing and network segmentation. The SonicWall TZ series UTM firewalls also provide fast, secure mobile access over Apple iOS, Google Android, Amazon Kindle, Windows, MacOS and Linux platforms.

The SonicWall Global Management System (GMS) enables centralized deployment and management of SonicWall TZ series firewalls from a single system.