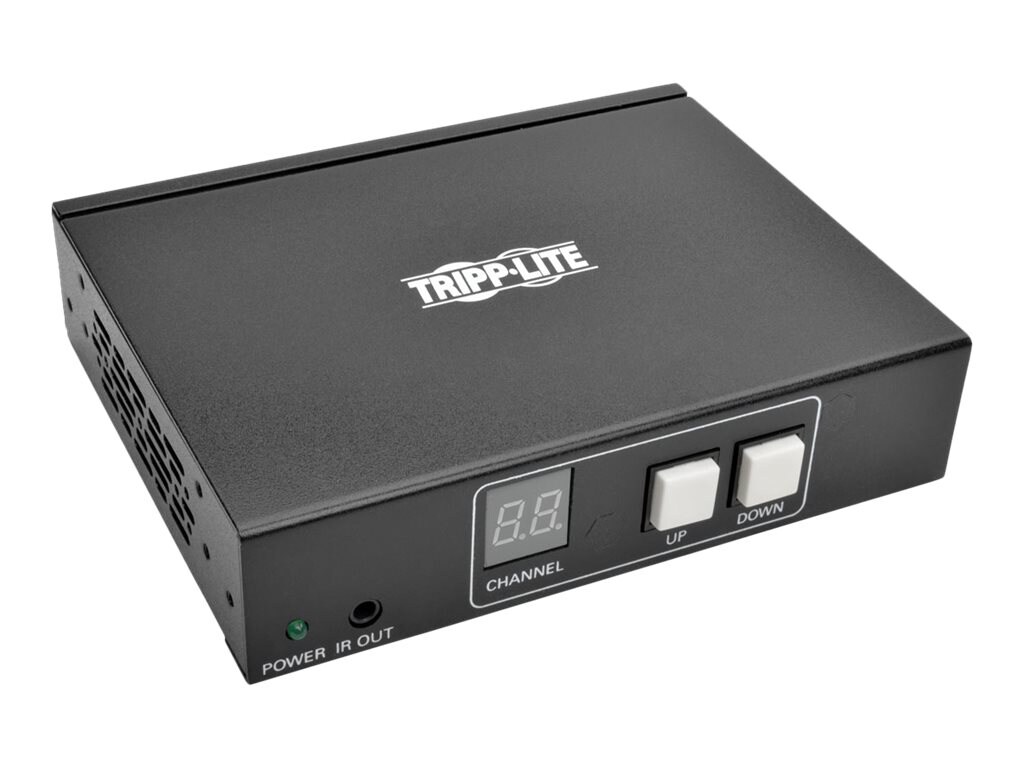 Quick tech specs
HDMI/DVI over IP transmitter/extender kit with RS-232 Serial and IR control
1920 x 1080 (1080p) 328 ft 100 m
Compatible with all analog or digital displays
1 Year Tripp Lite Warranty
HDMI/DVI over IP transmitter/extender kit/ HDMI/DVI extender/ HDMI/DVI extender Transmitter/ HDMI/DVI extension/ HDMI/DVI range extender/ RS232 extender cable/ RS232 range extender
Designed for managed network switches with IGMP
Mounts on wall rack or pole with included hardware
View All
Know your gear
The B160-001-HDSI HDMI/DVI Video + Audio with RS-232 Serial and IR Control over IP Transmitter extends and distributes HDMI or DVI audio/video, RS-232 serial and IR (infrared) remote signals through a dedicated Ethernet network switch located up to 328 feet (100 m) away. With an additional 328 feet between the switch and the receiver (sold separately), the total maximum distance from source to display is 656 feet (200 m).

Designed for managed network switches with IGMP, which allow login and remote management via switch interface, the B160-001-HDSI displays a single source on a single display or distributes a single signal to multiple displays. You can connect up to 64 transmitters and 255 receivers in a single managed switch installation.

The B160-001-HDSI supports video resolutions up to 1920 x 1080, including 1080p, though it's limited to the maximum resolution of the receiver (sold separately). You can send the HDMI or DVI video source (a DVI adapter cable is included) to any analog or digital display, including VGA and DisplayPort. It extends IR control signals that control a source, such as a Blu-ray player, from a remote display, as well as RS-232 signals at serial baud rates up to 57600 Bps.