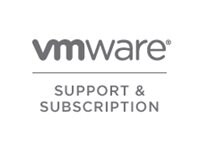 Software Details
Technical support
8 processors
1 year
response time: 4 business hours
for VMware vSphere Enterprise Plus Acceleration Kit (v. 4.x)
emergency phone consulting
12x5
View Tech Specs
Know your gear
Enterprise cloud services solution bundle with central management at significant savings.

VMware vSphere Enterprise Plus Acceleration Kit includes the full range of vSphere features together with scalable central management for transforming datacenters into dramatically simplified environments for the next generation of flexible, reliable IT services.

This Acceleration Kit includes: VMware vSphere Enterprise Plus for 8 processors, and VMware vCenter Server Standard. Download immediately and choose your installation language: English, German, Simplified Chinese and Japanese.
Contact Sales Assistance
(800) 972-3922
,
Monday-Friday 8am-6pm ET