How Containers and Microservices can Enable Workload Portability
Flexibility and agility are key factors in digital transformation. Learn more in our blog.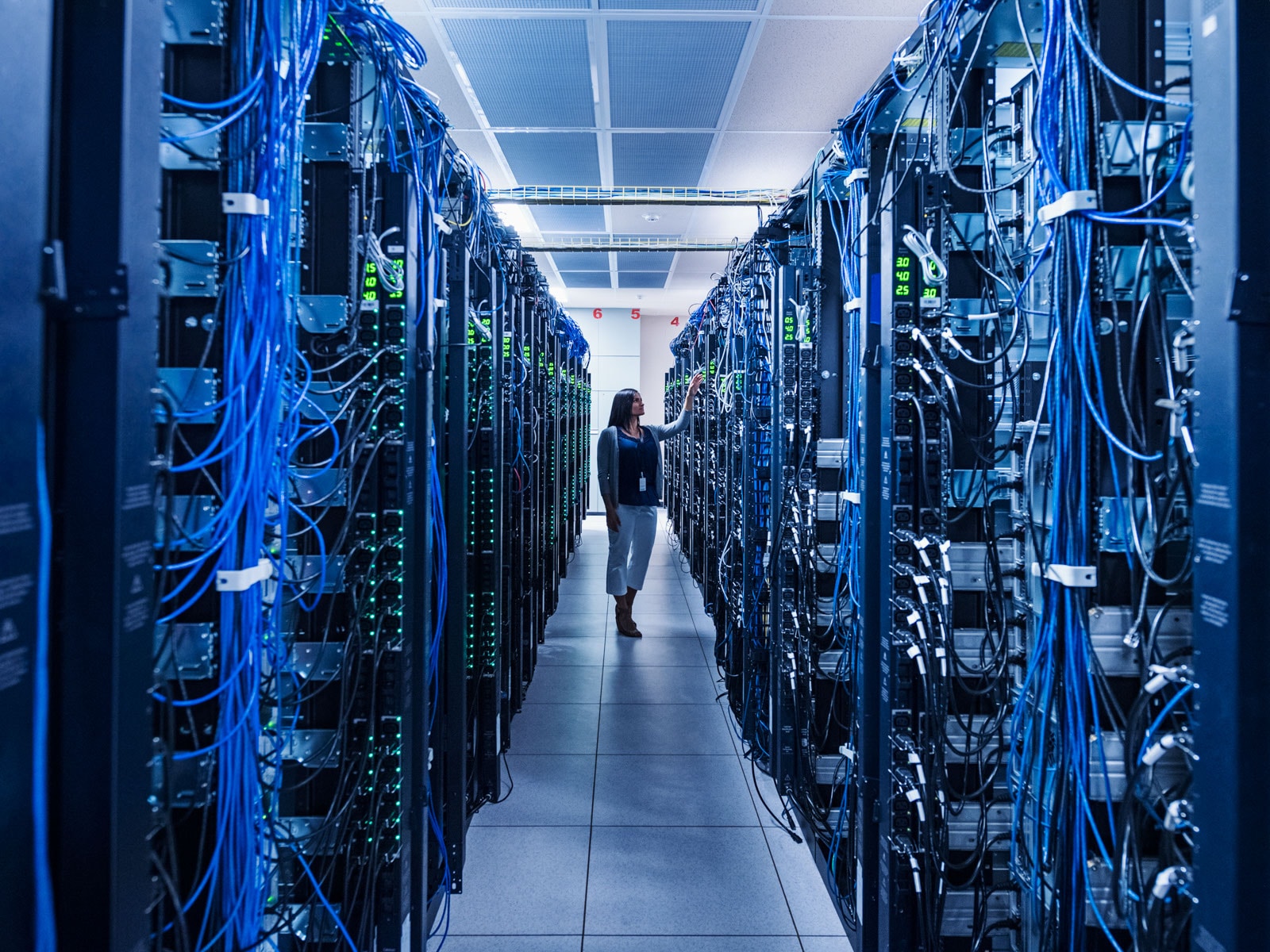 Enhancing flexibility and agility for current and future application deployments is a critical way IT teams can help their organizations digitally transform. Application and workload portability is essential if organizations are to meet fluid business objectives and respond to unexpected disruptions.
Organizations making their journey to a more mature hybrid infrastructure are bringing the benefits of the public cloud together with the controls of the on-premises data centre. As this hybrid infrastructure is built, organizations must prioritize making applications as portable as possible.
CDW Canada's 2022 Cloud report, Accelerating and Enhancing Business Digitization with Hybrid Cloud, found that only nine percent of respondents can orchestrate services across their business so that applications are portable across their hybrid infrastructure.
Achieving true portability means in part leveraging two key technologies: containers and microservices. These technologies enable organizations to decouple software from hardware; this separation is foundational to application and workload portability.
While containers provide fluidity and microservices provide agility, neither is a panacea to achieving workload portability. Each brings with them their respective challenges and requires time and resources to implement as part of a modern hybrid infrastructure.
Application portability enables businesses to pivot quickly
By building agility into the foundation of IT services, organizations are better able to respond to meet changes as they happen in real time.  The sudden requirement to support a high number of remote workers is an excellent and extreme example of a shift that benefits from application and workload portability.  Many organizations had optimized their networks to accommodate most of their users working from the office.  As the number of remote workers spiked the need to support a home worker first environment organizations that had built in flexibility or that were able to adopt cloud services quickly were able to limit the disruption to their users and continue with high productivity.
Even without a sudden disruptive event, organizational objectives over the life span of any application may change and requirements may be fluid. For example some applications change based on seasonal demands, in an online retail environment, the holiday shopping season means surges in customer demand and may be best served by temporary "bursts" to the cloud. These bursts are only possible if workloads are easily portable, and that means decoupling them from dedicated hardware.
Containerization and microservices are key technologies that empower IT operations teams and the deployment process to streamline workload and application portability for developers. By putting workloads into containers, complete with all the dependencies to run the service without any ties to the hardware or operating system, these simplified workloads are easier to automate and orchestrate than traditional virtual machine (VM) workloads. By abstracting away the unneeded baggage, a container can run not only on different hardware but also on a completely different supporting infrastructure such as a shift from on-premises to public cloud.
Building applications using layers of containers in a microservices model are suitable for more complex applications requiring multiple layers of interrelated services. They also support flexibility because organizations can deliver new features and functions to their customers with increased agility without embarking on major upgrade projects that often require service outages. This approach is well-suited for DevOps teams and supports organizations using agile project delivery methodologies and continuous integration/continuous development (CI/CD) deployment cycles. Leveraging these modern deployment methodologies are inherently faster because teams can work independently with fewer restrictions on innovation and changes can be made incrementally.
Containers and microservices should always be built with security in mind; a DevOps approach can allow for security to be integrated early in development so that vulnerabilities can be avoided and ideally not show up in production and represent a threat to business operations even if standard processes for application deployment are being followed.
Applications using container-based workloads can also lower the overall footprint of the application, thereby reducing operational costs. Containers and microservices models help provide developers with the appropriate tools needed to build while supporting application and workload portability within a hybrid IT environment.
Organizations must fully assess and understand the makeup of an application because not all applications can be refactored for containers, and even if they can, it can be costly and time-consuming. It is also critical that organizations understand that moving to a microservices model and building with containerized workloads also requires changes in business processes and for organizations to invest in training their people.
Assess before you containerize
Developing and executing a container strategy should start by itemizing all your current applications and workloads to assess what type of environment best suits them. This initial assessment allows you to identify the applications that can most benefit from refactoring for containers while minimizing risk to the business from the changes being made and letting you prioritize refactoring applications appropriately.
Digital transformation by moving to a mature modern hybrid infrastructure environment is about more than just where you are operating; it's also about how, so that you can fully realize the business benefits of application and workload portability. True portability gives you the flexibility and agility necessary to run applications and workloads as business needs dictate while being prepared to move them as business objectives and requirements continue to change.