About C2G
Founded in 1984 as Cables To Go, C2G provides end-to-end connectivity solutions serving a variety of markets. With over 7,000 connectivity solutions, C2G's offering of broadline products, market-specific solutions and customized connectivity is ready and quickly deployable to meet customer needs.
---
---
C2G Adapters
Adapting one connector type to another is simple with C2G adapters. Digital, analog, audio, video, fiber optic and networking adapters let you stay connected regardless of the devices you are connecting.
---
C2G Networking Products
Find the best cable for your networking needs.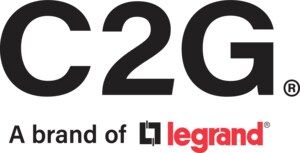 ---