CDW and Cisco can help you build an organization so agile nothing can slow it down.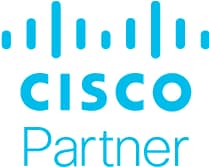 Cisco helps companies seize the opportunities of tomorrow by proving that amazing things can happen when you connect the previously unconnected. Cisco securely connects everything to make anything possible.

Cisco Designed for Small Business
Cisco and CDW can help you grow your business with comprehensive technical support and custom solutions and without sacrificing your security.

With innovations that go beyond the Wi-Fi 6 standard, Cisco solutions provide the security, intelligence and exceptional experiences needed for a seamless wireless connection.

Improve collaboration with technology that empowers people to engage and innovate — anywhere, at any time and on any device.


Dimensional Research delivers new insights into the increasing value of huddle spaces around the office, what benefits they deliver and what technologies are needed to support them.
The Cisco data centre captures the intent of users and applications. It interprets the context of every transaction on every packet, user experience and infrastructure use and continues to get smarter every day.

Hyperconvergence technology not only simplifies data center management. It's also the first step in a massive shift of what's possible in IT environments. Become a hyperconvergence innovator.
Cisco delivers a data center that learns for you. Ensure that applications perform as expected and deploy to the right processing environment while gaining seamless multicloud mobility and pervasive security.
We integrated security across the network, cloud, Internet, email, and endpoints. We see a threat once and protect against it everywhere. We block more threats, respond faster to advanced threats, and deliver automation so IT resources go further.