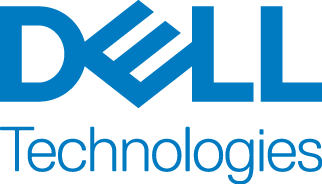 Dell Technologies and CDW
Together, Dell Technologies and CDW enable organizations to transform their data centres using cutting-edge technologies.
Dell Technologies' storage solutions are the right combination of scalability, efficiency, intelligence and multicloud integration.
PowerStore: More data centric. More intelligent. Be ready for what comes next
New Dell EMC PowerStore provides exceptional unified performance and scale-up-and-out container-based software architecture.
 
Hyperconverged Infrastructure
Modernize IT, database performance and all your important applications with server innovation from Dell Technologies.
The Business Value of Transforming Through HCI
VxRail dramatically simplifies IT operations while lowering your overall capital and operational costs.

Protecting Virtualization Environments in Five Steps
Dell EMC VxRail Appliance delivers a secure infrastructure resilient from the ground up that protects the platform through the stack of hypervisor, VMs, OS and applications.

Optimize Data Protection for Dell EMC VxRail Appliance
Safeguard hyperconverged infrastructure workloads on-premises and in the cloud with Dell EMC data protection.

PDF: Read Solution Brief
Dell EMC's PowerEdge server portfolio is built to meet the challenges of digital transformation with a secure infrastructure that supports a full range of modern workloads and objectives. Dell PowerEdge servers run on Microsoft Windows Server 2022, the operating system that bridges on-premises and cloud.
Save Big With Dell Technologies Servers
Take advantage of special savings on Dell Tailor Made servers and in-stock Smart Value server options from CDW. Contact your CDW Account Manager today for program and pricing details.
 
Solutions for HPC and AI Innovation
Dell Technologies & McLaren – High Performance Computing
Learn more about how Dell Technologies helped McLaren reach new limits with their Formula 1 cars.  

Take control of your network's future. Flip the switch to open networking with PowerSwitch from Dell Technologies.
Networking Solutions for the Future-Ready Enterprise
Dell Technologies future-ready networking solutions help you improve network performance, lower networking costs and remain flexible to adopting new innovations.
Transform Your Network with Dell Technologies
Whatever the size of your organization, Dell Technologies solutions can help you derive the full value out of your networking investments.
PDF: Read White Paper