The Modern
Workplace with Lenovo
Equip your team with the right technology to connect with colleagues anywhere with the latest Lenovo bundles and tools for the hybrid office.
Lenovo and CDW have the solutions to power a smarter hybrid work world. Enable your team to work from anywhere with Lenovo's Modern Employee Bundles.
HYBRID WORKSPACE SOLUTIONS overview
Lenovo Smart Collaboration Solutions:
Built for the hybrid workplace
Collaboration is an integral and essential part of organizational success. Employees need the flexibility to collaborate anytime and anywhere, the physical space to connect with colleagues in person and the technology to enable it all. A hybrid work environment is all about flexibility. Lenovo has developed flexible solutions ideal for a range of use cases, with choices on multiple fronts: UC platform, room size, peripherals, mounting options and accessories.

Lenovo Smart Collaboration pairs hardware, software and services to create use-case-specific total solutions.


Lenovo offers a choice of UC platforms and collaboration systems that scale for any room size.


All ThinkSmart solutions are safeguarded by Lenovo's ThinkShield suite of security solutions for data and endpoint protection.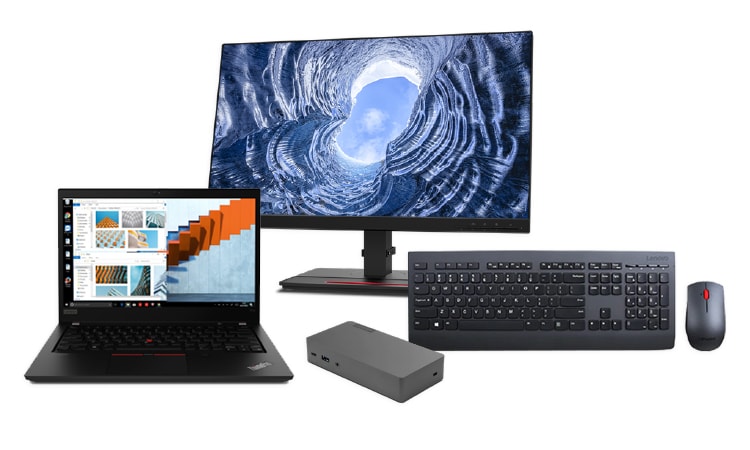 Extend the reach of flexible working
The Modern Workplace welcomes businesses of every size, providing access to the latest technology and collaborative tools that can boost your employees' productivity, while ensuring optimal use of resources. Simplify the challenges of IT management by relying on a consistent, unified platform that enables data-driven insight and effective device management. Enable your workers to their full extent, create a positive employee experience and watch your business grow.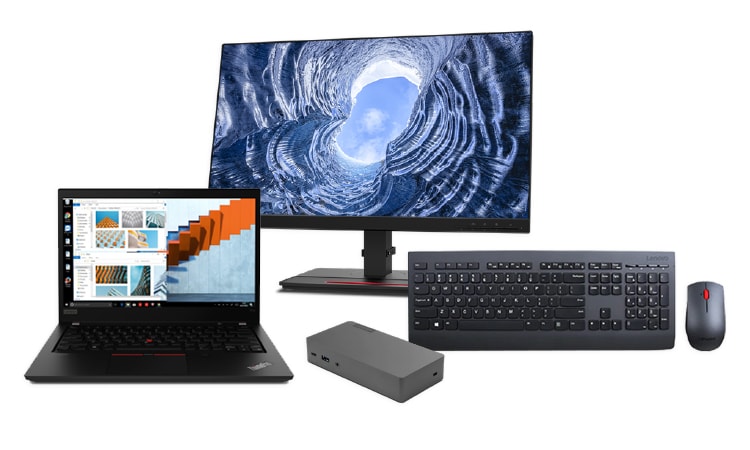 Hybrid team collaboration
Room sizes from small to large
Microsoft Teams Rooms
Zoom Rooms
Streamlined: 20% smaller footprint than previous generations; Innovative One Cable mechanism to reduce clutter
Convenient: One-touch meeting start/join
Immersive: Richer audio and ultralow noise certified for more inclusive and productive collaboration
Manageable: Remote monitoring and touchless troubleshooting with ThinkSmart Manager
Secure: Lenovo ThinkShield powered by Intel vPro® platform for an end-to-end security solution

Easy on the eyes and ears
ThinkSmart Cam
& ThinkSmart Bar
Lenovo's ThinkSmart accessories are designed to enhance the sound and picture quality of videoconference calls. Flexible and scalable, the ThinkSmart Cam and ThinkSmart Bar are as efficient and effective in large meeting rooms as they are in a home office. Both are Microsoft Teams Rooms and Zoom Rooms certified. And both can be centrally managed with ThinkSmart Manager.
ThinkSmart Bar is an enterprise-grade sound bar purpose-built with meeting-room-based videoconferencing in mind.
 
Lightweight standalone premium sound bar

Four built-in microphones for an immersive experience

Solution includes a separate puck with four beamforming microphones to clearly capture all speakers' voices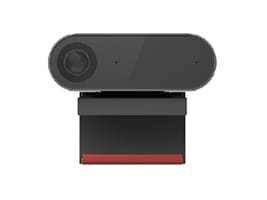 This lightweight 4K High Dynamic Range (HDR)-capable camera supports high-resolution frame rates with a wide field of view.
Built-in vision processing unit (VPU) and neural network for AI-enabled smart meeting features
Advanced features include auto-zoom, auto-framing, people counting, speaker tracking and whiteboard awareness
Can be standalone or wall/TV mounted
Scale up your ability to output more, high-quality renders with 5 Arnold licences.
 
Equip artists with a broad range of 3D tools at every stage of production.
 
Create sophisticated effects at scale with the ability to run Bifrost on up to 15 machines.


Don't let your pipeine and tools limit your ability to hire the best artist for the job.