RETAIL AGIL

IT

Y
GET RETAIL TECHNOLOGY THAT ENHANCES THE CUSTOMER JOURNEY AND GROWS WITH YOUR BUSINESS
Today's retail customers are more empowered and informed than ever before, relying on their own mobile devices as well as store-provided technology. Whether you're a small shop or a nationwide retailer, you need integrated technology solutions that deliver the smooth, secure multichannel experience your customers expect.
CDW can help you address the complex, shifting challenges you face by orchestrating customizable solutions featuring products from the industry's leading technology partners.

Give us a call at 800.972.3922 to learn more.

From retail software and hardware to mobile technology, secure cloud services, and backbone wireless and networking systems, we provide scalable retail technology solutions for retail and hospitality businesses of all sizes.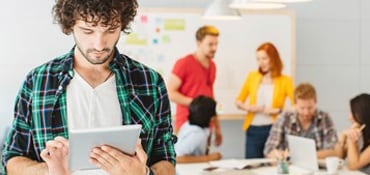 Retail IT Security
Retailers must accommodate consumer demand for an easy and secure transaction experience or risk falling behind the competition. With a growing number of hacker attacks occurring at the POS level, we can help you examine your own systems to identify and rectify security vulnerabilities.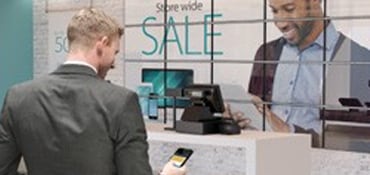 Digital Signage and Displays
Digital screens running promotions and self-serve kiosks loaded with product information and customer-service links help you immediately interact with customers and drive sales. We can help you select the right digital signage hardware and software, configure your custom displays and support back-end infrastructure that grows with your business.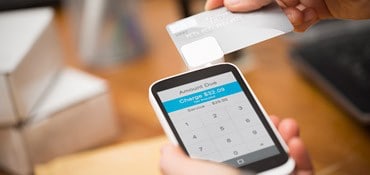 Point of Sale
From mobile point of sale (mPOS) solutions for small businesses to integrated POS and inventory solutions for multilocation businesses, CDW can connect you with the right partners and services for your business.
Building the Ideal IT Foundation for Innovation
We can help develop and deploy a robust and secure IT infrastructure — the backbone for innovation, efficiency and future-ready competitiveness.

 
Creating Exceptional Customer Experiences
SmartRetail uses technology to help retailers improve the experience for every customer. We help make offers more personalized and relevant, appeal to the "about me" experience customers want and reach shoppers at the moment of decision. 
Turning Data into Insights
CDW's data solution uses the latest analytics applications to help retailers aggregate and analyze front-of-house data, and integrate with back-office systems to enhance the customer experience and improve operational efficiency. 
 
Orchestrating IT Services
Configuring, implementing and managing new technology deployments can be daunting for retailers' lean IT teams. We're here to make all of it easier with CDW Services' wide-ranging capabilities and know-how.
 
Once we had all the equipment in racks, CDW Canada sent a specialist to make sure everything was working. They got the network working and established all the VPN tunnels we needed to connect to the other properties. There were no hiccups at all.
Jeremy Gutziet , IT Manager with Century Resorts Alberta
While desktops and laptops are used for things like general administration and business analytics tasks, the tablets are used by our Cemetery Family Services Director's when developing pre-plans at families' homes and when delivering presentations at community events.
Robert Givens , Director of Technology Operations, Information Systems at Arbor Memorial
Call your CDW account manager, or dial  800.972.3922 for a consultation.