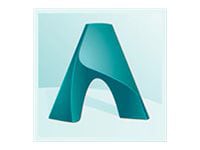 Know your gear
Scale up your studio's rendering and simulation capabilities with Arnold and Bifrost while getting your artists the modeling and animation tools they need.

Arnold is an advanced Monte Carlo ray-tracing renderer used in demanding VFX and animation productions worldwide and is designed for artists.

Each Media & Entertainment Collection subscription includes 15 entitlements to the Bifrost engine, so studios can run Bifrost-created simulations on a compute farm. The Bifrost Graph Editor is a plug-in for Maya with a visual programming environment for creating VFX. Get 3D tools, run more simulations, and produce more content.
Contact Sales Assistance
(800) 972-3922
,
Monday-Friday 8am-6pm ET
Software Details
Media & Entertainment Collection Bundle
5 licenses
ELD
Linux
New Subscription (3 months)
commercial
Multi-user
View Tech Specs