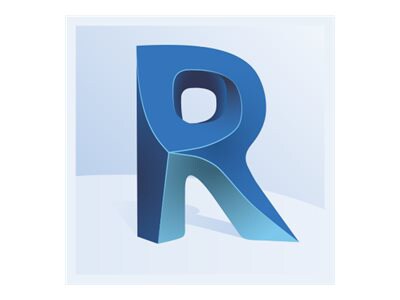 Software Details
Subscription Renewal (annual)
commercial
Single-user
View Tech Specs
Know your gear
Want more time for the real work of delivering the best possible quality on building projects? Get it with Autodesk Revit, the platform for building information modeling. Its parametric change technology means that any change to any part of your building design or documentation is automatically reflected everywhere else for improved productivity, coordination, and quality.

For projects large and small, complex and simple, architects and other building industry professionals around the world use Autodesk Revit today for building design, documentation, and - increasingly - construction and management. Why? Because it increases their productivity, improves project coordination, and helps them do their best possible work.

The Autodesk Revit building information modeler automates design documentation, preparation of deliverables, and tedious coordination chores. How? Concurrent design and documentation, powered by parametric change technology. You enter information once - in the familiar language of drawing and sketching - and it is captured for use throughout the entire project. The benefit? You can make a change to any part of the design - including sections, elevations, and drawing sheets - and it's updated everywhere else.

Autodesk Revit can help save your team time and money by eliminating ambiguities and coordination problems in your documents. Because it automates coordination, documents are clearer and more consistent. Information can be shown in every place it makes sense without causing coordination problems. So no matter where the builder or other design team members look, the information they need is clearly presented.

Why let time-consuming CAD chores get in the way of doing your best work? Suppose you're halfway through construction documents and see a change that would make a great project even better. With Autodesk Revit technology, you don't have to worry about the time and effort associated with coordinating revisions late in the process, because the software does that work for you. You have the freedom to explore design options and make changes whenever, wherever you want, which means you have more control over the quality of your projects.
Get a Quote
Autodesk Revit - Subscription Renewal (annual) - 1 seat
Your quote has been submitted.
What happens next?
A confirmation email is on its way. Within one business day, you will be contacted by an Account Manager to finalize your quote.
Your Quote Request
Autodesk Revit - Subscription Renewal (annual) - 1 seat
Error!
Something went wrong.
Please try again later.