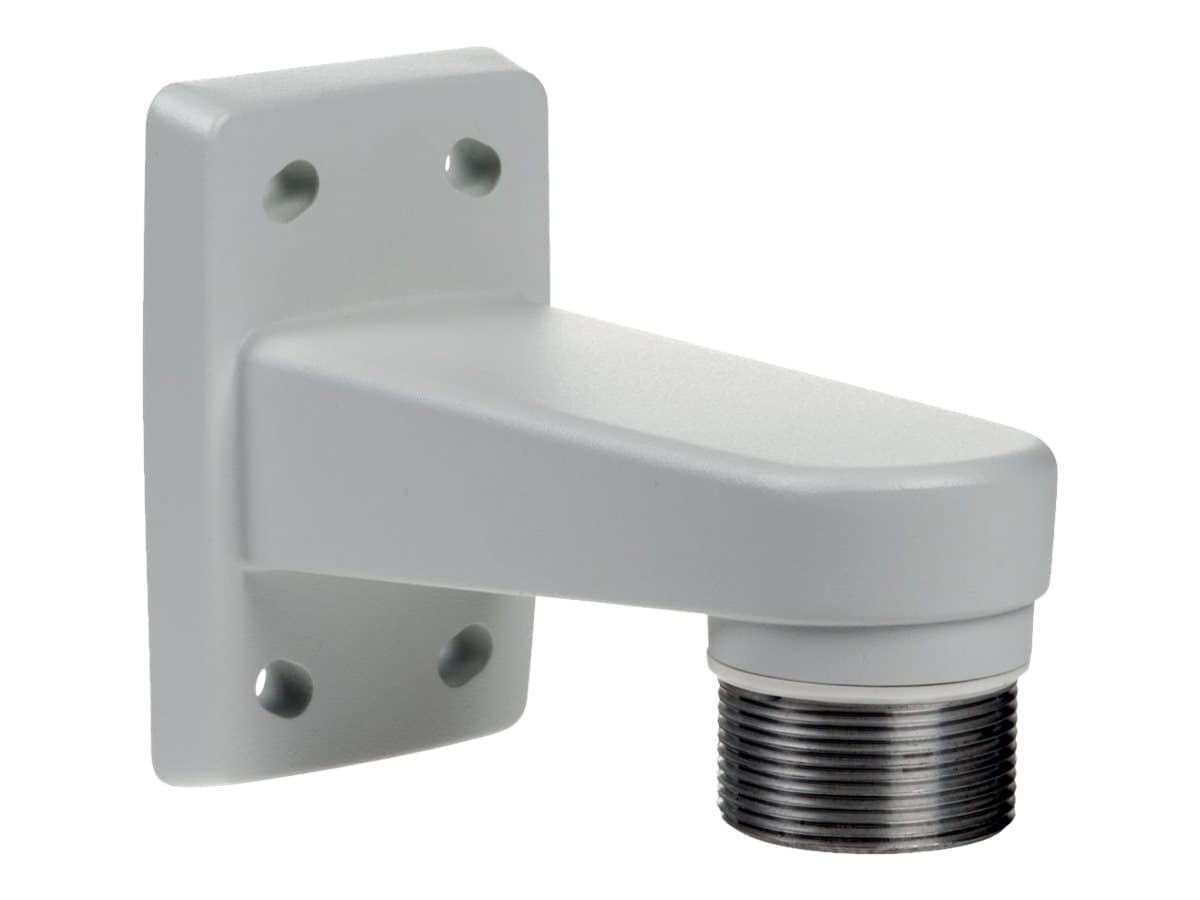 Quick tech specs
Camera dome mount
for AXIS M3067
M3085
P3354 12
P3364
P3367
wall mountable
M3068
P3215
P3354 6mm
P3365
Q3505
View All
Know your gear
AXIS T91E61 wall mount is specially designed for Axis fixed dome network cameras. The neat design is for both indoor and outdoor installations.

Thanks to its impact-resistant and outdoor proven material, AXIS T91E61 wall mount suits all environments where Axis fixed dome cameras are used in. It is designed for being mounted with Axis cameras and gives a discreet look due to its small form factor.

It is compatible with all Axis fixed dome pendant kits with a 1.5" NPS thread and can also be installed on AXIS T94R01P Conduit Back Box to enable use of cable protection conduits.

AXIS T91E61 has the same hole pattern as the wall mount for outdoor fixed box Axis cameras to enable an easy switch.

AXIS T91D61 wall mounts make sure that swapping two Axis cameras is as easy as possible. Moreover, it is possible to run the cable externally by using one of the four cut-outs in the base of the wall mount.