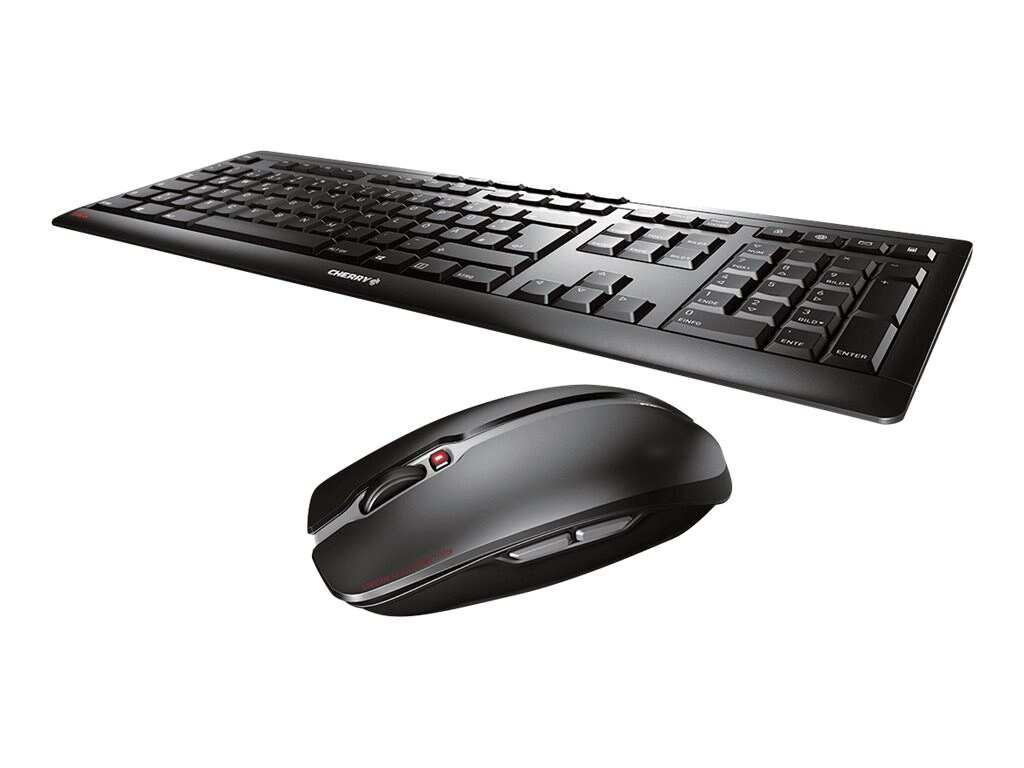 Quick tech specs
Keyboard and mouse set
2.4 GHz
key switch: CHERRY SX
View All
Know your gear
The STREAM DESKTOP is the logical next step in the evolution of the STREAM family: It combines all the features of the popular STREAM KEYBOARD with wireless 2.4 GHz freedom and a perfectly matched six-button mouse.

Visually, the popular STREAM KEYBOARD and the new wireless version are cut from the same cloth. Why change something that is already perfect? The simple, yet elegant design means that there is something for everyone - both in the office and at home. And the mouse is the ideal companion. Its shape and size are designed for optimal comfort in both medium and large hands.

If you value ease of use, STREAM DESKTOP is right for you. The mouse and keyboard are ideally matched. The forward and back buttons on the side of the mouse prove to be indispensable in any number of daily tasks. And this dynamic duo can be perfectly adapted to your needs: The mouse resolution has three settings up to 2,400 dpi, and the keyboard has ten office and multimedia keys.

The only way you can have more flexibility is by using the free CHERRY KEYS software. You can download them from. With CHERRY KEYS, in just a few clicks you can configure your keyboard and mouse to perfectly suit your individual needs.

And nothing beats the convenience of the LEDs built into various keys. They let you know when the Caps Lock, Scroll Lock or Num Lock keys on the keyboard have been activated. In addition, the LEDs flash when you need to change batteries. However, this is a rare occurrence with the STREAM DESKTOP. With up to 36 months of battery life, this set is particularly tenacious.