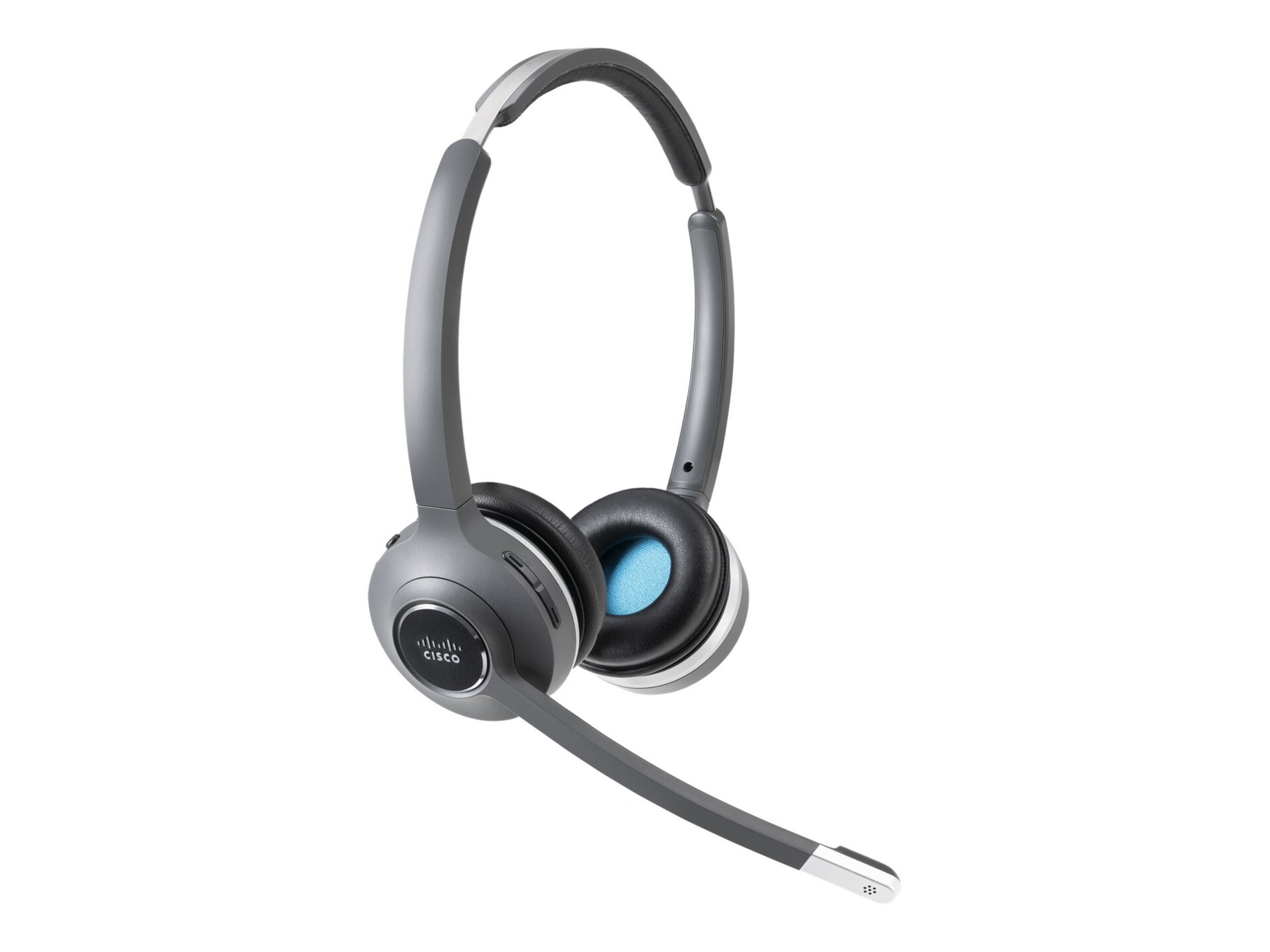 Quick tech specs
Headset
DECT 6.0
with Standard Base Station
DX80; IP Phone 68XX; Webex Board 55
Board 85
Room 70
on-ear
wireless
for Cisco DX70
Board 70
Room 55
View All
Know your gear
The Cisco Headset 500 Series delivers surprisingly vibrant sound for open workspaces. Users can stay focused in noisy environments with rich sound, exceptional comfort, and proven reliability. The 500 Series offers a lightweight form factor that is comfortable to wear, even for an entire workday. It's designed for workers who spend a lot of time wearing headsets for voice communications and listening to music.

Feature | Description

Enhanced mobility wireless | The newest in DECT technology provides freedom to roam up to 300+ feet from the base with crystal clear audio.

On-ear controls | Enjoy easy access to key call control capabilities, including answer, end call, hold/resume (for multiple calls), mute, volume up, and volume down.

Full security |AES-128 encryption ensures secured communication.

Music mode | Full-band audio provides premium, 48-kHz audio experience.

Multi-mode audio | Automatically provides the best available audio experience in call mode (narrowband or wideband) and (wideband or full band) in music mode.

Auto-answer | The headset automatically answers calls when undocked. The headset will automatically end calls when docked.

All cables included | The Standard base comes with a USB-A cable for USB connectivity and an RJ9/11 Y cable for Cisco IP phone connectivity, making it easier and less expensive to order Cisco headsets for use with Cisco devices.