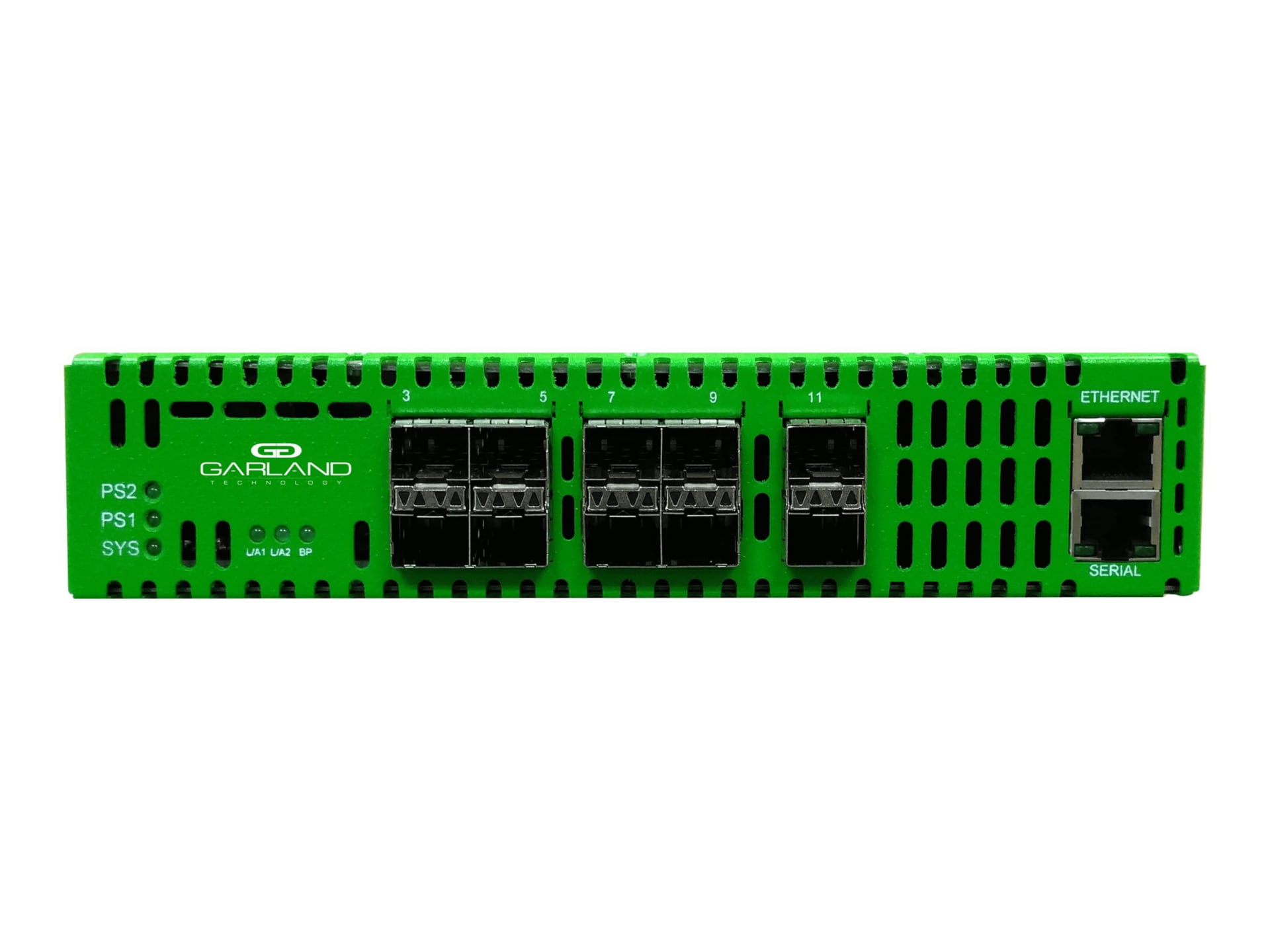 Quick tech specs
View All
Know your gear
PacketMAX: Advanced Aggregators are part of Garland Technology's purpose-built network packet broker line. These traffic aggregators are designed for high density filtering, aggregation, replication and load balancing to optimize port utilization of existing infrastructure, or as a stand alone device in L2-L4 filtering applications.

Garland's Advanced Aggregators are scalable and flexible, offering a wide range of options to meet your traffic needs. With speeds from 1G/10G/25G/40G/100G, 1/2 rack, 1U and 2U high density form factors, and features like GRE/VXLAN Tunneling included with no additional per-port license fees, you have the ability to deploy what you need, when you need it.

They believe that securing and monitoring your network is the ultimate goal. Network packet brokers are critical to accomplishing that goal by providing the management of network traffic from multiple links to optimize the performance of your network monitoring and security tools.