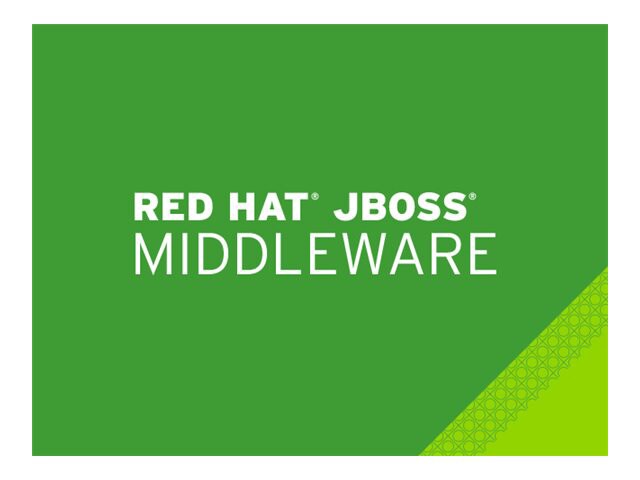 Software Details
Standard subscription (1 year)
View Tech Specs
Know your gear
JBoss Enterprise Application Platform makes it simple, open and affordable to build and host services in a Service Oriented Architecture. Whether you're migrating to a more flexible, standards based environment or building next generation applications, JBoss Enterprise Application Platform provides you with integrated, industry leading technologies for application presentation, services hosting, and data persistence in single middleware solution at a fraction of the cost of traditional Java offerings.

Built on open standards, JBoss Enterprise Application Platform integrates industry leading Java EE and Web 2.0 technologies to provide a complete solution for next generation enterprise Java applications. The Application Platform includes JBoss Application Server, the market leading Java application server for deploying, hosting and clustering enterprise Java applications and web services and integrates: JBoss Hibernate, the industry leading technology for object / relational mapping and persistence and JBoss Seam, the popular application framework for building next-generation Web 2.0 applications.

Available through flexible and affordable subscriptions, JBoss Enterprise Application Platform includes everything you need to run standards-based web and rich enterprise Java applications, integrated and delivered from the leaders in open source.