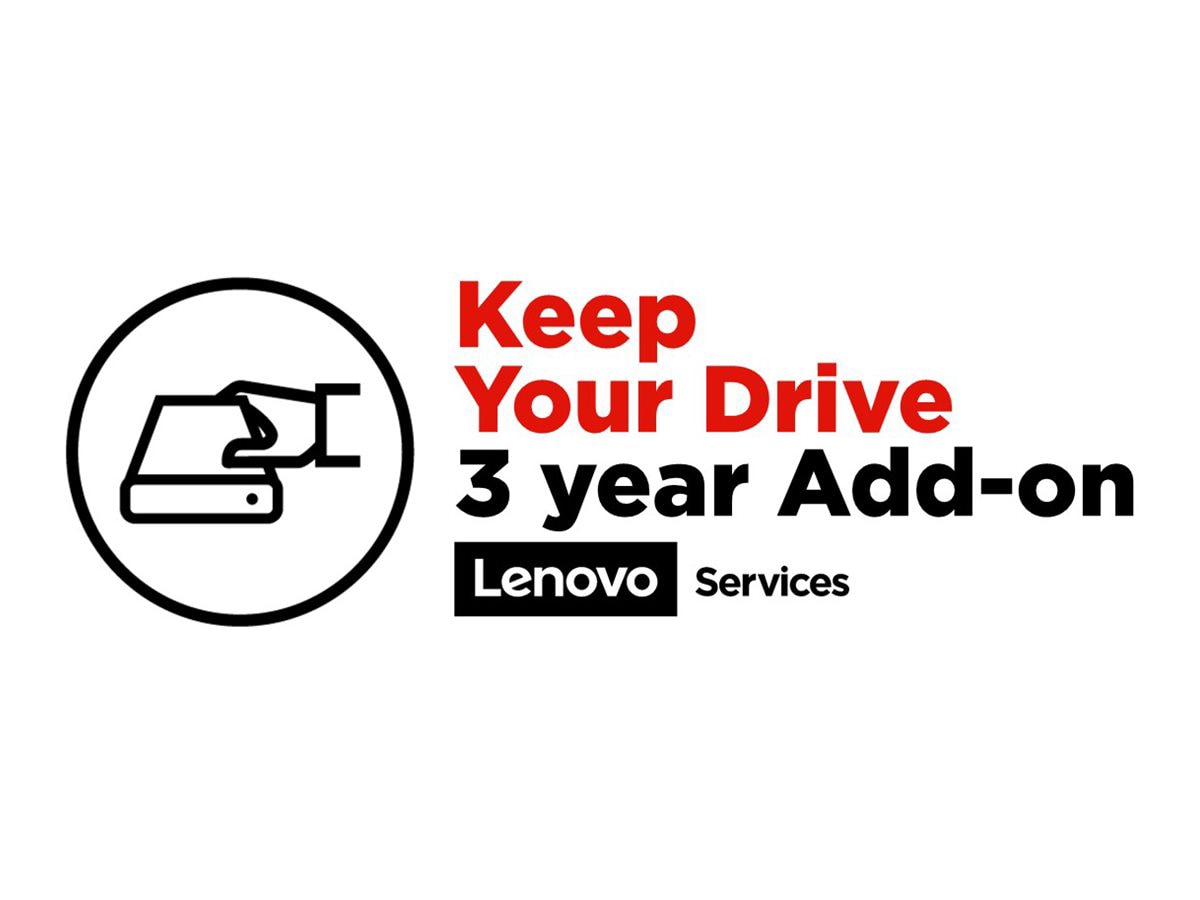 Quick tech specs
Extended service agreement
for ThinkPad L13 Yoga Gen 3; L14 Gen 3; L15 Gen 3; T14 Gen 3; T14s Gen 3; T16 Gen 1; X13 Gen 3
View All
Know your gear
Warranty upgrade for 3 year Onsite base warranty models.

Keep Your Drive provides those who place the utmost importance on privacy of data the rights to physically retain their hard drive in the event of failure or replacement. Without this coverage, while a failed hard drive replacement would be covered, the failed part would become the property of Lenovo. Lenovo's Keep Your Drive Service (KYD) lets you dispose of your data on your terms.

Assure complete privacy and security of your data by physically retaining your hard drive.

Save money by purchasing the rights to physically retain your hard drive vs. the fee to retain the drive at the time of replacement.