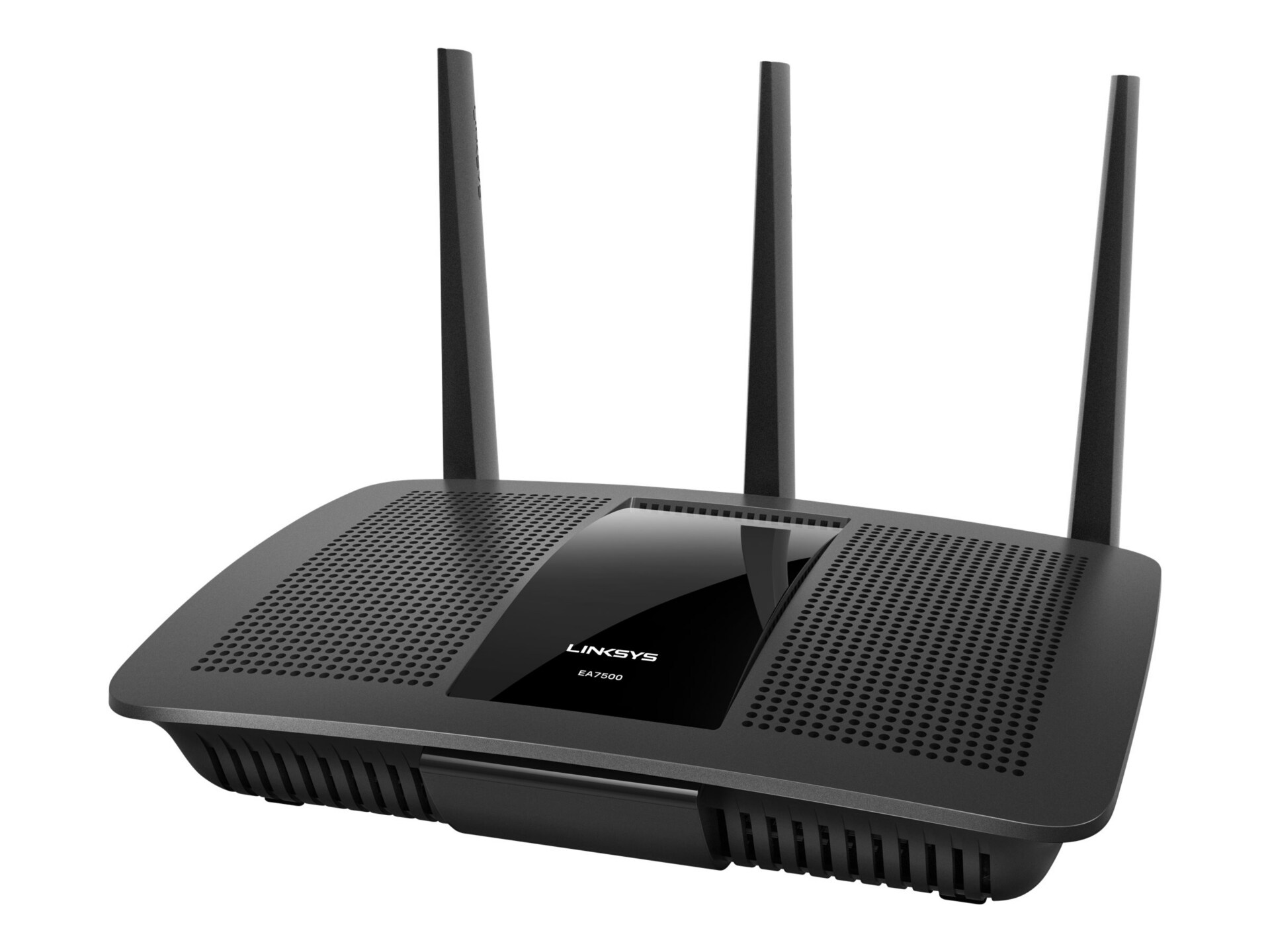 Quick tech specs
Covers up to 1,500 sq. ft* and handles 15+ devices
Delivers up to 2x the speed of non MU-MIMO Routers
Up to 1.9 Gbps WiFi speeds
Easy setup out of the box
View All
Know your gear
SUPERIOR SPEED. REMARKABLE RANGE. WIFI YOU CAN COUNT ON


The Linksys MAX-STREAM AC1900 WiFi 5 Router features MU-MIMO, the latest advance toward uninterrupted, simultaneous Wi-Fi connections.


Devices such as HD streaming media players, 4K TVs, tablets, and game consoles use a lot of bandwidth. But with MU-MIMO (Multi-User, Multiple-Input, Multiple-Output) technology, the MAX-STREAM AC1900 sends advanced Wi-Fi to multiple devices at the same time and same speed. Your whole family can play, stream, and work at once, without experiencing lag or buffering--at up to 2x the speed of a non-MU-MIMO router.


ENJOY COMBINED WI-FI SPEEDS UP TO 1.9 Gbps


Our MAX-STREAM AC1900 Multi User-MIMO Router offers two dedicated Wi-Fi bands that deliver combined speeds of up to 1.9 Gbps. It also allows you to make your time online more efficient: simply assign high-bandwidth activities, like 4K video streaming, to the high-speed 5 GHz band, and leave basic activities like email to the 2.4 GHz band.


POWERFUL PROCESSOR FOR IMPROVED PERFORMANCE


Enjoy fast-paced Wi-Fi activities such as online multiplayer gaming with the MAX-STREAM AC1900. Powered by a dual-core processor, it is capable of handling three simultaneous data streams. This results in improved Wi-Fi performance and faster Wi-Fi speeds to more devices.


IMPROVED Wi-Fi SPEED AND RANGE WITH BEAMFORMING


Direct Wi-Fi signals to each of your mobile devices to increase signal strength and coverage with our MAX-STREAM Wi-Fi router using Beamforming technology. Play video games, listen to music, check emails, shop online, stream HD movies, and more, without having to worry about dropped signals.