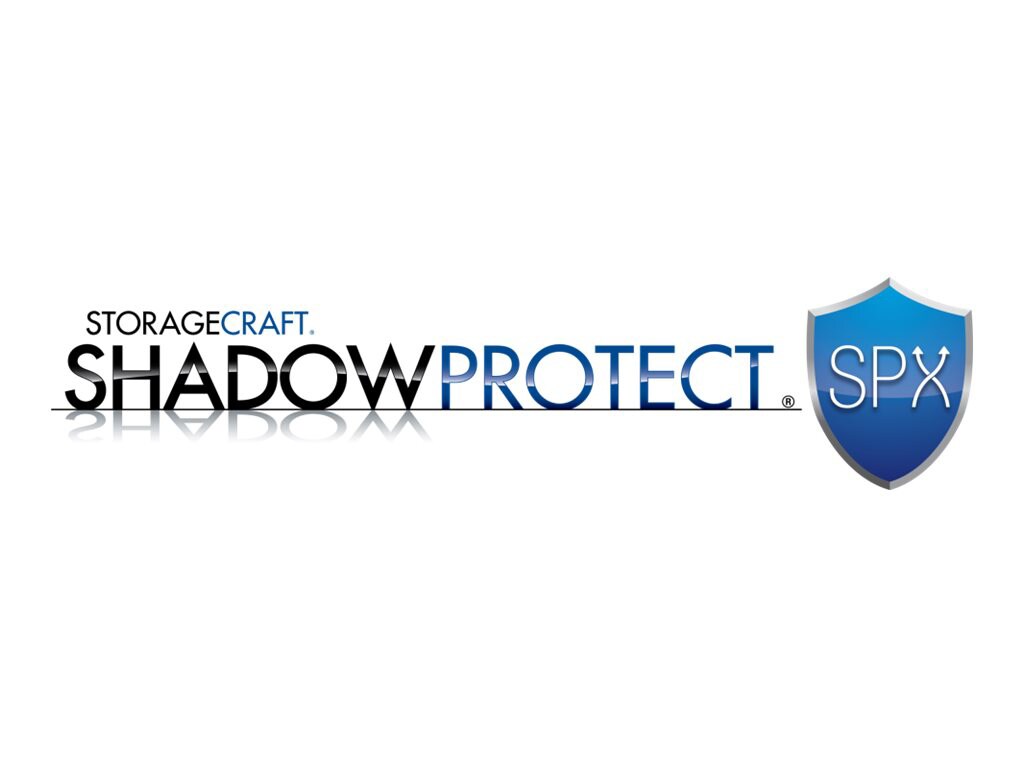 Know your gear
Servers are critical to everyday business operations. When a disaster occurs - whether large or small - you need your systems and data up and running again as fast as possible so business can get back to normal.

Use StorageCraft ShadowProtect SPX to reliably backup and protect your Windows servers and, when disaster strikes, recover your systems and data in minutes.

Fast and flexible recovery starts with a solid backup. SPX quickly and efficiently captures sector-level, image-based backups of your entire system, including the operating system (OS), applications, settings, services, and your data.

With SPX, you have the widest range of options to recover quickly and ensure minimal business downtime no matter the scope of disaster you're facing.
Software Details
Competitive upgrade license + 1 Year Maintenance
volume
ESD
English
1 server
1-9 licenses
Win
United States
View Tech Specs