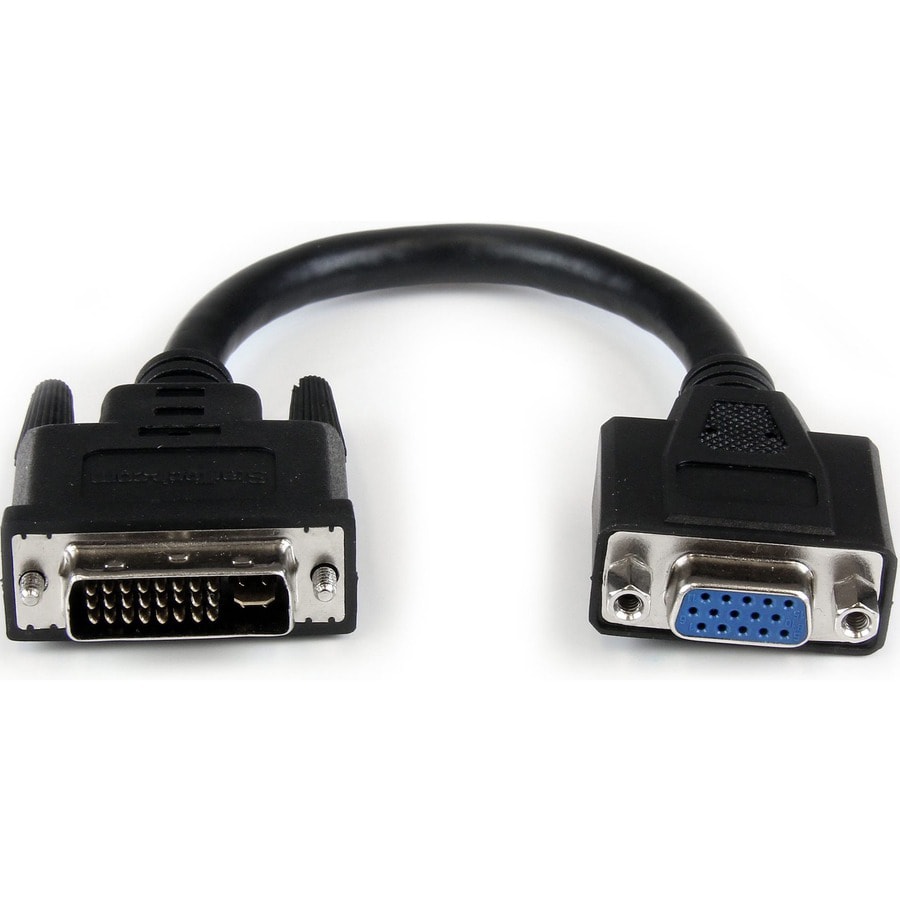 Quick tech specs
Connect your VGA Display to a DVI-I source
DVI-I Male to VGA Adapter
8in DVI to VGA Adapter
8" DVI Male to VGA Female Cable
DVI Male to VGA Female
DVI to VGA Dongle
View All
Know your gear
Connect your VGA display to a DVI-I source. The DVIVGAMF8IN DVI to VGA cable (8-inch) is used to adapt a DVI male connector to a VGA female connector and enables you to connect a flat panel display to a PC or MAC computer with DVI-I output.
The VGA female connection added by the dongle is situated approximately 8 inches away from the DVI output connection, which lessens strain on and prevents damage to the DVI connector while reducing the potential of blocking other available ports.
The DVI male to VGA female adapter is constructed of high quality materials to ensure dependability.