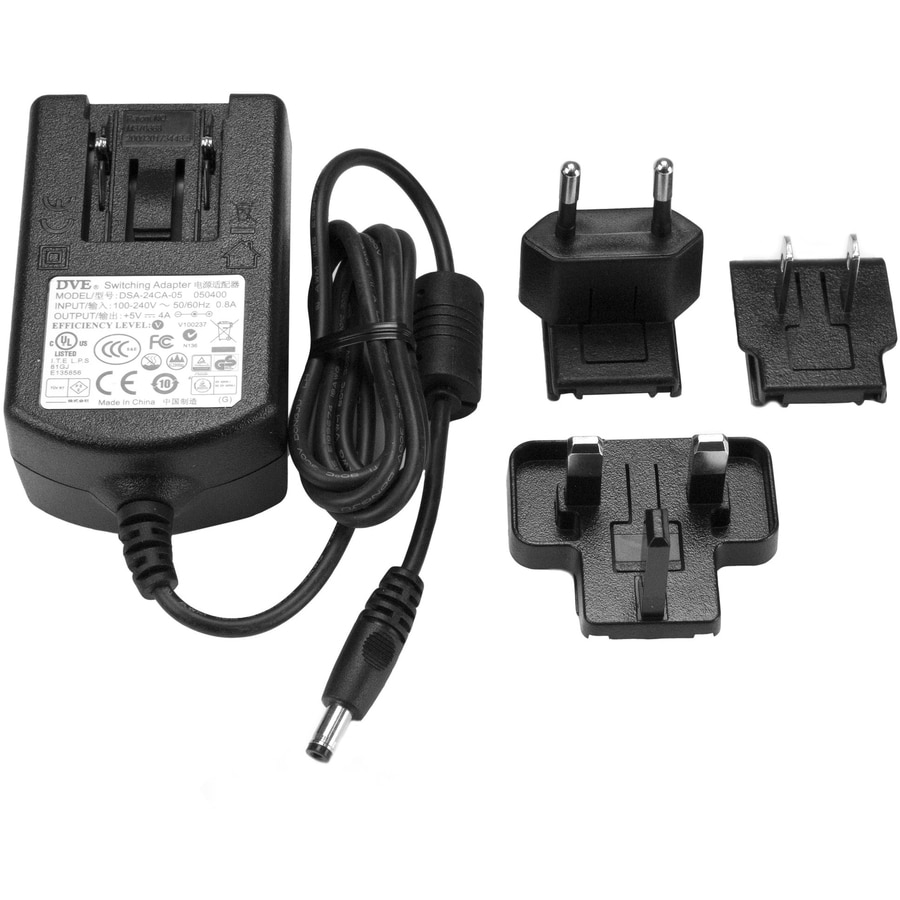 Quick tech specs
Replace your lost or failed power adapter
Reduces downtime in the event of a failure,by keeping a spare power adapter on-hand
C type barrel
Reduces downtime in the event of a failure,by keeping a spare power adapter on-hand
Compatible with a range of devices that require 5 volt and 4 amps (or less) of power and an C-type barrel connector
AC adapter/power adapter/5V power supply/5 volt/5 volt power/5V 4A power supply/AC input
NA/EU/UK/AU power clips included
View All
Know your gear
Replace your lost or failed power adapter. This 5V power supply can provide a power source for any electronic device that has a C-type barrel and requires 5volts and up to 4 amps of power.

The adapter is a perfect replacement for the lost or damaged power adapter you've used to power your existing electronics.

When downtime isn't an option, keeping spare power adapters on hand ensures that you won't be left waiting for a replacement to arrive or have to replace your devices just for the sake of a compatible power source.