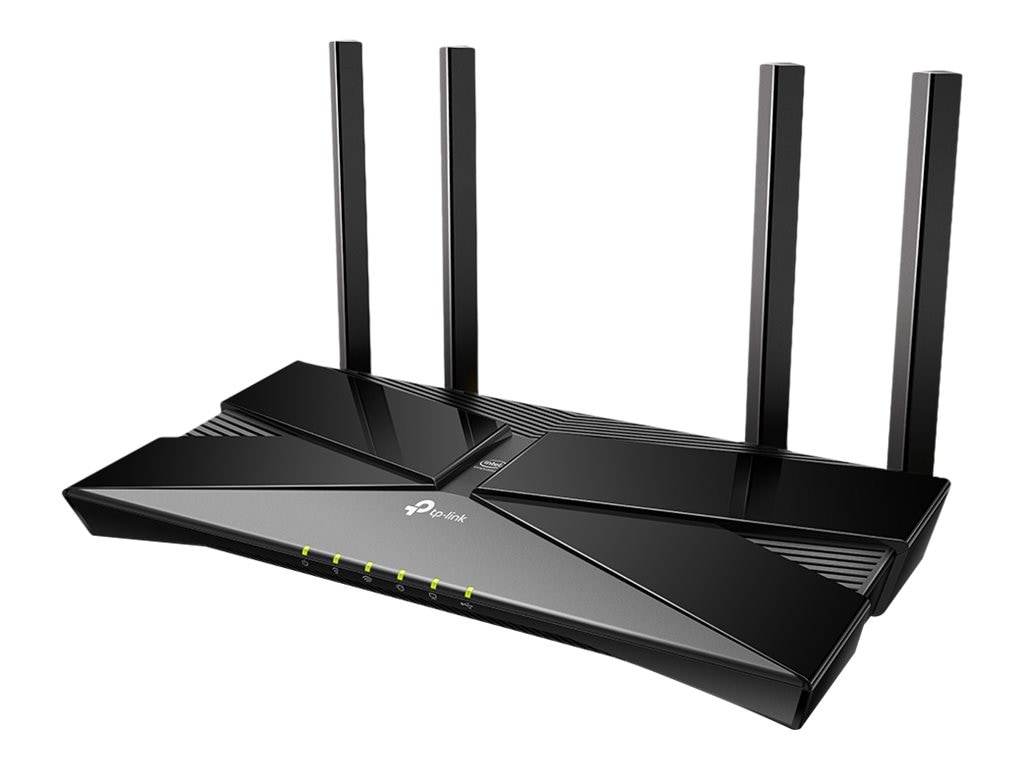 Quick tech specs
JD Power Award- Highest in customer satisfaction for wireless routers 2017 and 2019.
4x capacity and 75% lower latency compared to the previous generation of Wi-Fi 5 while the power of Intel's dual-core CPU ensures your experience is smooth and Buffer-Free.
Wi-Fi 6 Router: Wi-Fi 6 (802. 11ax) technology achieves up to 3x faster speeds
Next-gen 3 Gaps speeds: 4-Stream Dual Band router reaches incredible speeds up to 3 Gaps (2402 Mbps on 5 GHz band and 574 Mbps on 2. 4 GHz band) for faster
View All
Know your gear
The Next Wave of Home Connectivity

AX3000 Gigabit Wi-Fi 6 Router
Archer AX50
WI-FI 6 | The Next Generation of WiFi is Upon Us

Wi-Fi 6 (802.11ax) could turn out to be the most significant advancement in WiFi development, delivering a huge boost in speed and total capacity. Mainstream adoption of Wi-Fi 6 is inching ever closer with more and more AX clients available. It's the right time to upgrade your router to the newest generation of WiFi!
Blazingly Fast Gig+ Speed Can't Wait
There is no reason to hold off on buying a Wi-Fi 6 router when you can already take full advantage of the speed it delivers. Featuring a 160 MHz bandwidth and 1024-QAM, Archer AX50 delivers true gigabit speeds of up to 3 Gbps. Enjoy faster streaming and gaming like never before. Powered by Intel®, this full-featured Wi-Fi 6 AX3000 router pairs perfectly with new Intel® Wi-Fi 6 Gig+ PCs and laptops, allowing numerous bandwidth-intensive tasks to run smoothly at the same time.
Reliable Connections for More Devices
In answer to ever-growing demands on home WiFi, Archer AX50 future-proofs your home networks by providing higher capacity to connect more devices. Advanced technologies like OFDMA raises the connection capacity in high-density scenarios compared to standard 802.11ac routers. Keep pace with the latest technology and future developments.
Lower Latency, Greater Experience.
Taking a giant leap forward in wireless connectivity, Wi-Fi 6 brings stable and responsive WiFi connections to tomorrow's hyperconnected homes. Enjoy more responsive gaming and seamless video conferencing even when multiple compatible device are connected and transmitting data at the same time.
UP TO 75%
reduction in latency
HomeCare™ | More Secure, and More Trusted WiFi

Create a customized WiFi network with enhanced security with a free lifetime subscription of TP-Link HomeCare™. Whether protecting your sensitive data or limiting the access of kids and guests, HomeCare™ gives you the tools you need to fully manage your network.

Robust Parental Controls

Block inappropriate content and restrict time spent online
Built-In Antivirus
Protect all connected devices in your home from online threats

Quality of Service
Prioritize devices and applications for faster performance when needed
Expanded Coverage Throughout Your Home
Four high-gain external antennas and Beamforming technology combine to extend strong, reliable WiFi throughout your home.