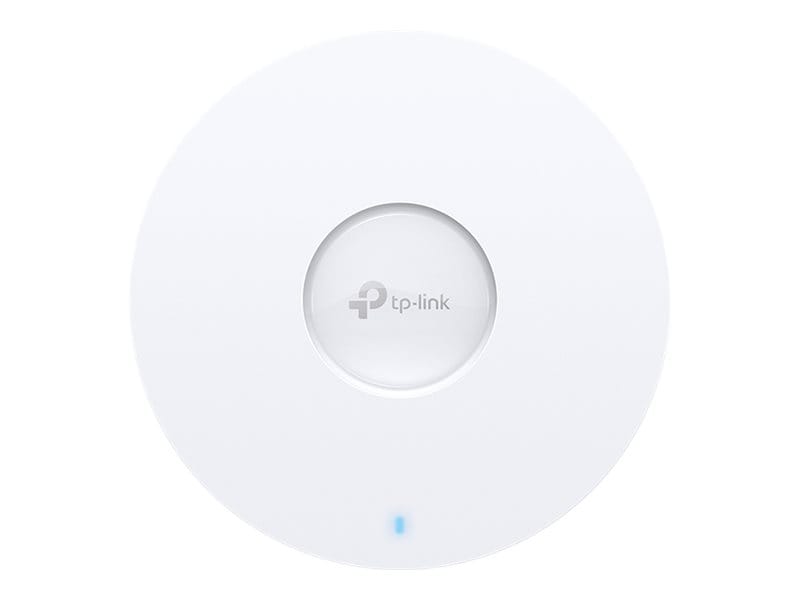 Quick tech specs
Ultra-Fast True Wi-Fi 6 Speeds: Designed with the latest wireless Wi-Fi 6 technology featuring 1024-QAM
the EAP650 boosts dual-band Wi-Fi speeds up to 2976 Mbps.
hotel
or café.
HE60 and Long OFDM Symbol
Ultra-Slim Design: Compact design ensures simple installation while saving space. The elegant appearance makes EAP650 a perfect blend into any modern office
classroom
Integrated into Omada SDN: Omada Software Defined Networking (SDN) platform integrates network devices including
View All
Know your gear
The New Slimline Business WiFi 6
AX3000 Ceiling Mount WiFi 6 Access Point
AX3000 WiFi 6 Speed
2402 Mbps on 5 GHz + 574 Mbps on 2.4 GHz
High-Efficiency WiFi 6

More connected devices can enjoy faster speeds
Centralized Cloud Management
Manage the whole network locally or from the cloud
160 MHz Channel
Double the data at peak transmission times on a single stream with HE160
Auto Channel Selection and Power Adjustment
Optimize overall performance by reducing WiFi interference
Omada Mesh Technology
More flexible and convenient wireless deployment
Seamless Roaming
Uninterrupted streaming when moving between APs
Ultra-Slim Design

Φ160 mm × 33.6 mm elegant design brings more agility
PoE+ Powered
Supports both DC (adapter included) and 802.3at PoE+ for flexible installations
Designed for Business EnvironmentsRequiring High-Performance WiFi | Hospitality
High-quality and full coverage Guest WiFi
Education
High-security WiFi to connect more devices
Shopping Mall
Seamless marketing WiFi coverage to boost business
Office
Stable, seamless, and high-security WiFi coverage
Meeting Room
Faster streaming, downloading, video conferencing, and more
Power up Your Business with New-Era Business WiFi 6
WiFi 6 brings faster speeds, lower lag, less interference, and higher capacity.
Lightning-Fast AX3000 WiFi 6 Speeds
New-era business WiFi 6 with speeds up to 2976 Mbps brings more than twice the speed of WiFi 5. Every application feels more fluid with drastically improved WiFi speeds.
1024 QAM 25% more data encoded at one time
Long OFDM Symbol 11% faster speed
HE160 Double the data at peak transmission times on a single stream
Seamless Integration into Omada SDN
The Omada Software Defined Networking (SDN) platform integrates network devices, including access points, switches, and routers. It provides 100% centralized cloud management and creates a highly scalable network controlled from a single interface.
Hardware, Software, or Cloud-Based Controllers
Centralized Cloud Management
Intelligent Monitoring
Zero-Touch Provisioning (ZTP)
Auto Channel Selection and Power Adjustment to Optimize Overall Performance

Provides powerful wireless performance while significantly reducing WiFi interference by automatically adjusting the channel settings and transmission power levels of neighboring APs in the same network.