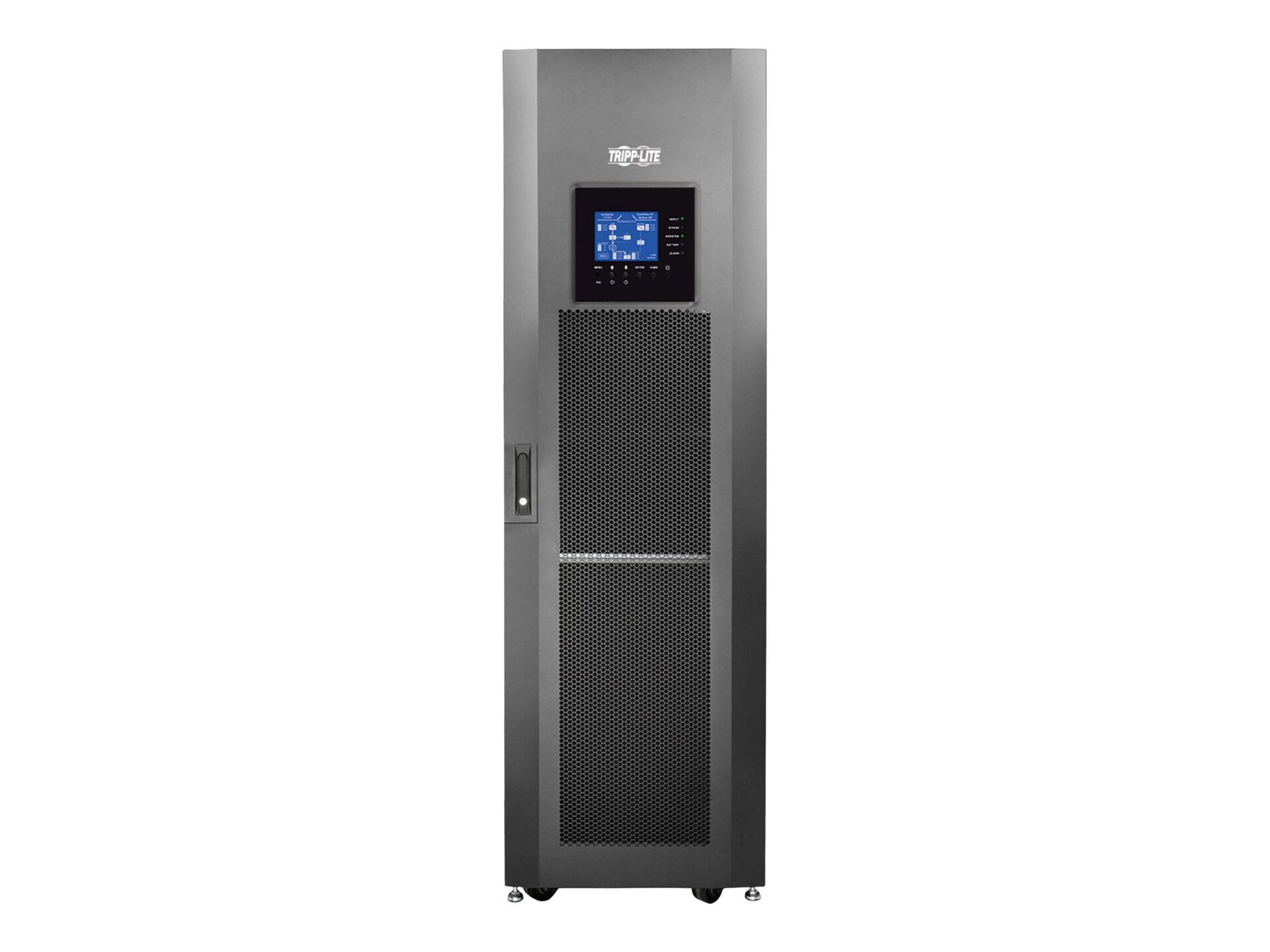 Quick tech specs
3-phase 60kVA UPS system offers network-grade power protection in a highly configurable,modular and scalable small-chassis rack-width frame
Economy mode option helps reduce operating and cooling costs
DSP/IGBT technology and 1% output voltage regulation
uninterruptible power supply
Scalable capacity up to 80kVA (or 60kVA with N+1 fault tolerance)
Pre-installed WEBCARDLX network interface for 24/7 remote access
No internal batteries and requires external batteries to operate
View All
Know your gear
Supports 208/120V or 220/127V AC 50/60Hz Wye 4-wire plus Earth hardwire input and output wiring. Dual hardwire input design enables operation from up to 2 power sources. Network-grade sine-wave AC output with 1% output voltage regulation and less than 1% output total harmonic distortion. Tested to UL 1778 (U.S.), CSA (Canada) and NOM (Mexico) standards. High 0.9 power factor for maximum power to the connected load.

Allows full remote access for power monitoring, configuration, control and email notifications via secure web browser, SNMP, telnet or SSH. Supports 10/100 Mbps auto-sensing for communication with an Ethernet network. Optional EnviroSense2 sensors (sold separately) enable site monitoring of temperature, humidity and contact-closure status. No Java required.

Modular configuration with hot-swappable power modules and batteries enables easy, fast maintenance with zero downtime. Open slot for 1 additional 20kVA SV20PM power module accommodates increased capacity up to 80kVA (or 60kVA with N+1 fault tolerance). Supports external ±120VDC battery options for extended runtimes.

Up to 99% efficient in optional economy mode to lower operating and cooling costs.

Enables full continuous online operation during brownouts as low as 121V and overvoltages up to 253V. Regulates output voltage within 1% of the selected nominal output voltage in on-line double-conversion mode.

Provides for less than 2% input total harmonic distortion (THDi) to support 1:1 generator sizing and prevent the need to oversize generator systems relative to UPS capacity.

Keep connected equipment operational during routine maintenance or critical power module failure.