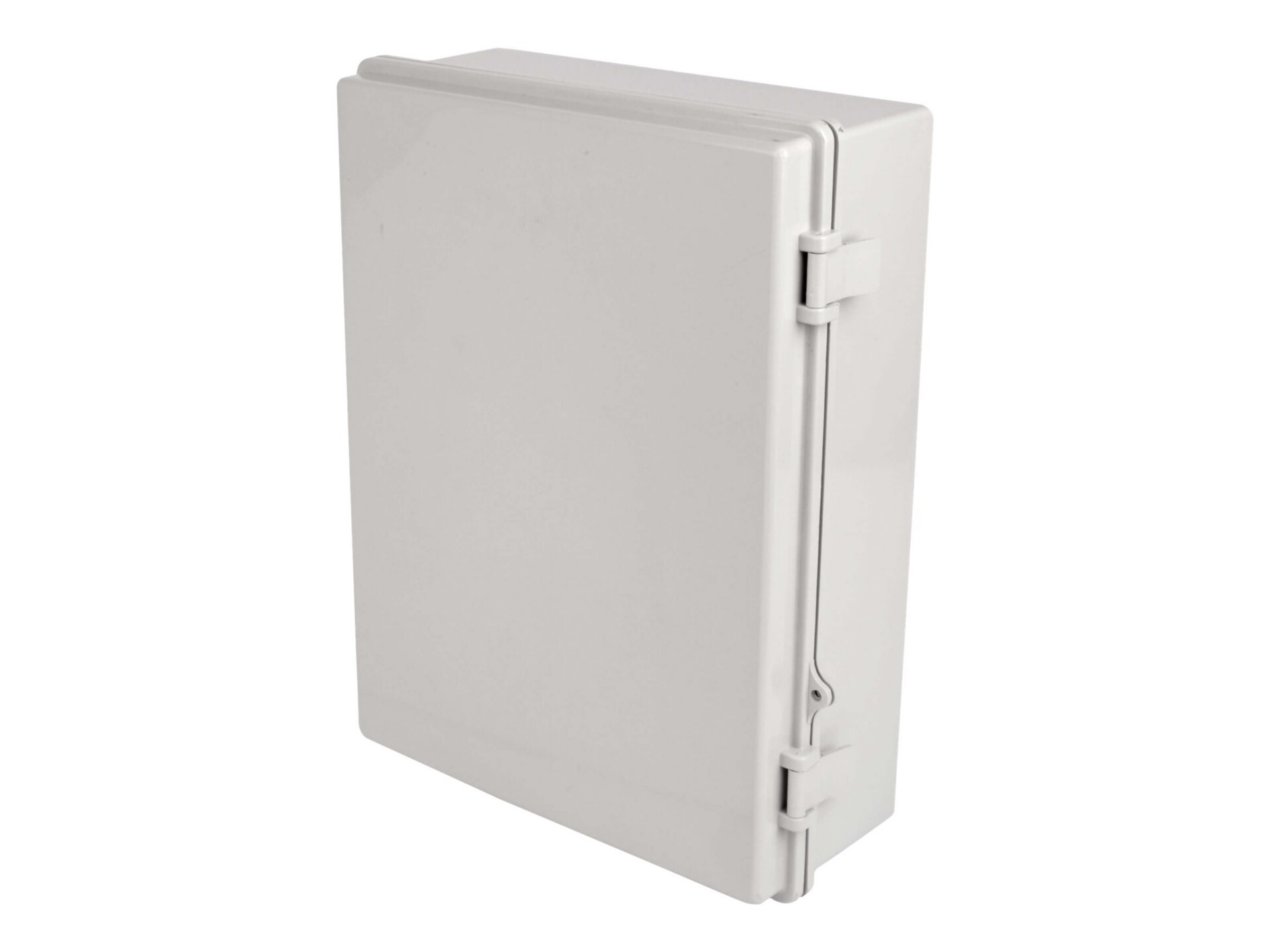 Quick tech specs
Protects an indoor/outdoor Wi-Fi access point against water/ dust/ rain/ snow and ice as well as theft/damage/tampering
Rugged polycarbonate housing protects router/modem/WAP from theft/tampering
Comes fully assembled and ready for wall or ceiling-mounting using included hardware
5 Year Tripp Lite Warranty
Designed for Cisco WAPs but accommodates equipment from most vendors
Transparent to wireless signals ensuring an optimum WiFi signal in all directions
NEMA 4 WAP Enclosure
View All
Know your gear
Protect your indoor or outdoor router/modem or Wi-Fi access point by installing it inside this SmartRack NEMA 4 Wireless Access Point Enclosure made from impact-resistant UL 94 V-1 Classified PC plastic. It's ideal for offices, dorms, hotels, classrooms, retail locations and other indoor/outdoor areas where you need to keep Wi-Fi equipment secure, organized and out of the way.

The NEMA 4-rated enclosure supports indoor or outdoor use. It protects its contents against the ingress of water (including rain, sleet, snow, splashing water and hose-directed water), solid foreign objects (including falling dirt and windblown dust) and even ice forming on the outside of the enclosure.

Though the EN1511N4LATCH is designed specifically to protect Cisco Wi-Fi access points, it will also house most other equipment up to 627.5 cubic inches (10,283 cubic centimeters). While rugged enough to keep your equipment safe inside, it's also transparent to wireless signals, ensuring strong Wi-Fi coverage.

The hinged polycarbonate plastic cover latches tightly to the enclosure to protect the contents. Attach a padlock or tamper seal (both sold separately) to the hasp on the latch for an extra level of security.

The EN1511N4LATCH comes fully assembled and ready for horizontal or vertical mounting on a wall or ceiling with user-provided hardware. It is designed for Cisco WAPs, but the included universal T-bar bracket will accommodate a wide variety of equipment from other brands.