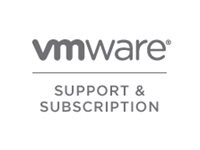 Know your gear
VMware vCenter Server Foundation provides powerful management tools for smaller environments (up to 3 vSphere hosts) looking to rapidly provision, monitor, and control virtual machines. Purchased separately, it is required for managing VMware vSphere server hosts and enabling many of the features.

With VMware vCenter Server Foundation, you can: scale up your virtual infrastructure to achieve the highest levels of efficiency and automation; drive down operating costs by organizing, monitoring and configuring your entire IT environment through a single interface.

VMware vCenter Server 4 Foundation for vSphere includes: a management server, the universal hub for provisioning, monitoring and configuring virtualized environments; a database server that stores persistent configuration data and performance information; a search engine that allows administrators to search the entire object inventory of multiple vCenter Servers from one place; the vSphere Client that provides administrators with a feature-rich console for accessing one or more vCenter Servers simultaneously; the vCenter Web Access portal that provides remote access from any system; vCenter APIs and a .NET Extension that allow integration between vCenter Server and other tools, and support customized plug-ins to the vSphere Client.
Contact Sales Assistance
(800) 972-3922
,
Monday-Friday 8am-6pm ET
Software Details
Technical support
emergency phone consulting
12x5
for VMware vCenter Server Foundation (v. 4)
1 year
response time: 4 business hours
View Tech Specs