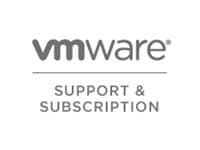 Know your gear
VMware vSphere 4, the industry's most widely deployed virtualization platform, delivers the only foundation to transform datacenters into dynamic, simplified infrastructures for private, public and hybrid cloud environments. The most comprehensive set of unique capabilities for availability, security, resource optimization, and business continuity have established VMware vSphere as the platform of choice for customers of any size.

VMware vSphere dramatically reduces capital and operating costs, and increases control over delivery of IT services while preserving the flexibility to choose between any type of OS, application and hardware, hosted in-house or using external resources. With VMware vSphere providing the foundation for internal and external clouds, using federation and standards to bridge internal and external cloud infrastructures, organizations of all sizes can achieve the full benefits of cloud computing.

VMware vSphere Enterprise Plus includes the full range of vSphere features for transforming datacenters into dramatically simplified cloud computing environments providing the next generation of flexible, reliable IT services.

With vSphere Enterprise Plus, you can: reduce capital and operating costs by over 50%; simplify the operational management of large virtualization deployments; integrate across a broad range of hardware, operating systems, application stacks, and service providers.

VMware vSphere Enterprise Plus includes: VMware ESXi or VMware ESX (deployment-time choice); VMFS (Virtual Machine File System); 8-way Virtual SMP; VMware vCenter Server Agent; VMware vStorage APIs / VMware Consolidated Backup (VCB); VMware Update Manager; VMware High Availability (HA); VMware vStorage Thin Provisioning; VMware VMotion; VMware Hot Add; VMware Fault Tolerance; VMware Data Recovery; VMware vShield Zones; VMware Storage VMotion; VMware Distributed Resource Scheduler (DRS); VMware Distributed Power Management (DPM); VMware vNetwork Distributed Switch; VMware Host Profiles; VMware vStorage APIs for Multipathing.
Contact Sales Assistance
(800) 972-3922
,
Monday-Friday 8am-6pm ET
Software Details
Technical support
1 processor (up to 12 cores)
1 year
response time: 30 min
for VMware vSphere Enterprise Plus Edition (v. 4.x)
emergency phone consulting
24x7
View Tech Specs