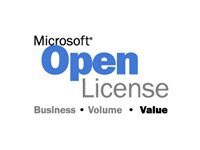 Know your gear
Windows Enterprise offers the experiences people love with enterprise-grade solutions organizations need, by bringing together everything you do - from mobile apps for your business, to Office productivity work, to searching and browsing, to accessing all your data from anywhere.

Your Windows experience works across all your devices - from the best business tablet, to a thin and light notebook, to your high-performance workstation or all-in-one, whether you are at home, in or around the office, or working on the road.

And Windows takes care of the essentials - now letting you manage personal devices in your organization, utilize your investments in your enterprise infrastructure, and enhancing the security of your environment.
Software Details
Upgrade & software assurance
Enterprise
annual fee
1 license
Open Value Subscription
All Languages
View Tech Specs