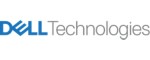 Latitude 5500 - 15.6" - Core i7 8665U
A 15" business-class notebook lets you get to work faster than ever thanks to its scalable features, powerful performance and ExpressCharge.

Work from Home Productively
CDW can help you build or expand your WFH strategy so employees can accomplish more in more places.
Computers. Orchestrated by CDW.
We've come a long way from the days when a computer was the size of a large room. In 1946, a computer needed an estimated 174 kilowatts to run; a modern 13-inch Apple MacBook Pro uses 43 watts—a more than 400,000% change. A tablet consumes even less.
Speak with a CDW expert for additional assistance.