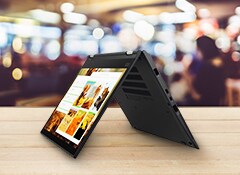 POPULAR

Experience all the power of a laptop and all the convenience of a tablet with convertible 2-in-1s.

Recommended by CDW Experts

Product Finders


Find compatible products with our finders.
Tablets. Orchestrated by CDW.
Tablet PCs provide the ultimate in mobility, allowing you to stay productive anywhere. Tablet computers are lightweight and portable, and their easy-to-use touch screens make them ideal for students and road warriors alike. Today's tablets for business offer a variety of operating systems to choose from such as iOS, Android, Blackberry and Windows.

Tablet computers make staying connected easy! Use your tablet PC as an e-reader, to check e-mail, browse the Web, share files and photos, give multimedia presentations and more. Shop top-selling brands like Acer, Apple, ASUS, Fujitsu, HP, Lenovo, Panasonic, Samsung and Toshiba.
Ready to join the mobility revolution? Let CDW help you transform your workspace with a digital workspace solution.

Speak with a CDW tablet expert for additional assistance.
Call 800.972.3922