CDW AMPLIFIED™ INFRASTRUCTURE
Solve Business Challenges with IT Infrastructure Services
Today, applications need to scale rapidly, and users need access to complex data at increasing speeds. It takes precise planning and execution to build a standards-based infrastructure that meets business needs. CDW Amplified™ Infrastructure services bridge gaps in expertise, tools and resources to scale and future-proof your data center architecture.

Amplify innovation across your organization.
Services for On-Premises Data Centers
Assess Your Current Environment and Future Plans
Whether you need to add a server to the network, update storage capacity or budget for an infrastructure overhaul, CDW Amplified™ Infrastructure provides design and planning workshops that assess the current state of your data center and readiness for future technologies. Our experts create a custom plan that enables scalability and business innovation.

ORCHESTRATE
Implement and Adopt New Data Center Technologies
No matter where you are in your journey – whether you're working toward hyperconverged infrastructure or preparing for initial forklift application migrations to the cloud – an experienced partner configures and deploys solutions that set you up for future growth. CDW Amplified™ Infrastructure services improve business agility, help you scale efficiently and reduce silos across your organization.
Manage Your Current Infrastructure
Infrastructure upkeep, routine management and support tasks can be a drain on your internal team that impacts the time spent working on projects that add value to your business. Outsourcing and automating infrastructure management services can help you get the most out of both your current environment and your internal IT staff. CDW AmplifiedTM Infrastructure is backed by hundreds of experienced managed services engineers, bringing reliability, efficiency and reduced risk to even the most complex data centres.
Services for a Cloud Journey
Design Your Hybrid Environment
Hybrid cloud environments can be complex, but careful planning can create optimal business impact. CDW Amplified™ Infrastructure experts help you build and deploy hyperconverged infrastructure based on best practices. Our planning and design workshops help you determine efficient workload placement, governance, cost management and more, all tailored to your specific business needs.

ORCHESTRATE
Implement and Adopt New Technologies
Digital transformation enables your business to do more than ever before. But hyperconvergence is more than just a roadmap. CDW Amplified™ Infrastructure services assist with complex deployments, bolstering cloud security and ensuring smooth operation. We also help set the foundation for business innovation by creating support for cross-functional IT teams and outlining DevOps best practices.
Cloud migrations can add complexity to business operations, but seamless third-party management and instant troubleshooting support help you see full returns on hyperconvergence. CDW Amplified™ Infrastructure offers fully managed migration and upgrade services to help you make the most of your hybrid cloud applications. Ensure consistent uptime and reliability with fully managed operation of your hybrid environment and get support whenever you need it.
Design an Efficient Cloud Platform
Even if your business is well along on its cloud journey, added complexities of public and multi-cloud environments make careful planning a must. CDW Amplified™ Infrastructure helps you design and augment your cloud capabilities, build custom cloud applications and bolster security for your new platform.

 

ORCHESTRATE
Building the perfect cloud platform is a monumental task. CDW Amplified™ Infrastructure services help you build your platform to your exact specifications, allowing for easier service and application integration while keeping your public and private clouds scalable and secure.
Manage Your Cloud Environments
Managing an ever-evolving cloud environment — or multi-cloud environments — requires specialist skills. CDW Amplified™ Infrastructure enables you to manage your cloud environment efficiently and transparently. We help you control costs and monitor operations while providing ongoing technical assistance and platform development support, so you can continue to innovate in a cloud environment tailored to your business.
  
Our certified and experienced engineers are ready to help you design, orchestrate and manage an infrastructure that accelerates your organization. Have a question about CDW AmplifiedTM Infrastructure? Get in touch below.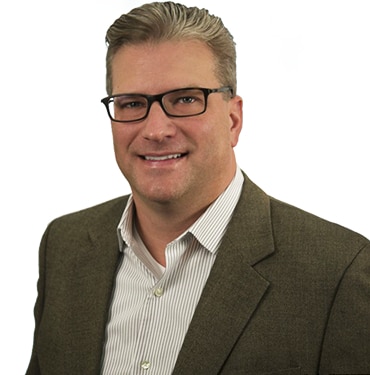 Sr. Manager of Cloud Research & Development and AWS Practice Lead
Calvin Vass is the Sr. Manager of Cloud Research & Development and AWS Practice Lead for CDW. Vass leads the Cloud Innovation Lab, a cross-functional team that identifies customer needs and brings Technology-as-a-Service opportunities to market to solve customer problems. He is also an AWS Partner Network Ambassador.
Is your organization ready to amplify your infrastructure and drive innovation?
Contact your account manager, or give us a call.
Is your organization ready to amplify your infrastructure and drive innovation?