Data Centre and Network Infrastructure
Maximize Your Hybrid Infrastructure to Shape Your Future
Your most critical operations revolve around technology, so you need an infrastructure to support your changing workloads and organizational needs, while exceeding your customers' experiences.

Transform your IT into a strategic business driver so you can focus on long-term, innovative projects rather than day-to-day operations. We have the experience, expertise and objectivity to help organizations build IT environments that are agile, manageable and future-focused while keeping operations running smoothly and costs down. CDW can help upgrade and transition to the next generation of IT by designing and implementing industry-leading data centre and infrastructure projects.


Hybrid Infrastructure Offerings
Data Centre and Network Infrastructure migration strategies that power your enterprise.
Companies looking to transform their customer experience, at some point, will need to transition to new and emerging infrastructure technologies. Moving networks, servers, data and applications can be a slow and painful process. Infrastructure is in our DNA, and for decades, we've been helping our clients successfully manage their migration transition from single applications to full data centres.
CDW experts can help you explore data centre and infrastructure migration strategies, including: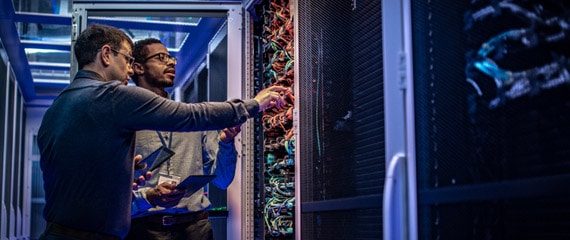 Consisting of smaller connected pieces that can be scaled on the fly. You can use this to:

Gain a robust infrastructure that delivers stronger customer experiences and supports growth

Create continuity between contrasting information, processes and procedures created by mergers or partnerships

Mitigate corporate audit risks associated with compliance reporting and assessments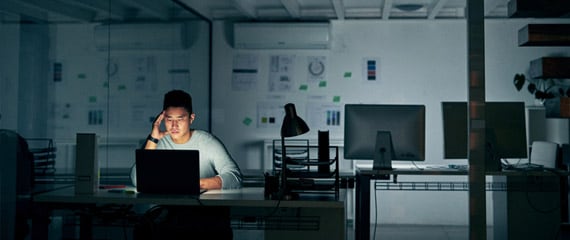 Serverless architecture that is modularized and pay-as-you-go and that allows developers to focus on innovation without having to worry about infrastructure. You can use this to:

Offer the personalized, around-the-clock digital experience that your customers expecty

Secure a more agile environment for innovation by reducing resources needed to manage infrastructure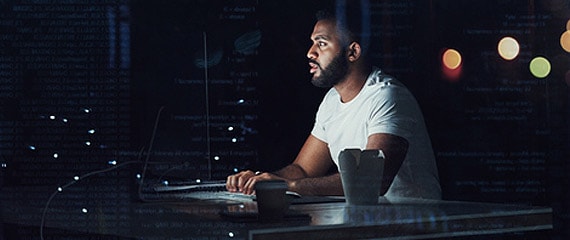 Reduce risks, costs and gain flexibility with consumption-based pricing models that shift capital expenditures to operational ones. You can use this to transform your organization and IT department with both infrastructure and platform as a service, by:
Exploring the various infrastructure models of off-site data centres
Reducing your Total Cost of Ownership (TCO)

Improving scalability and flexibility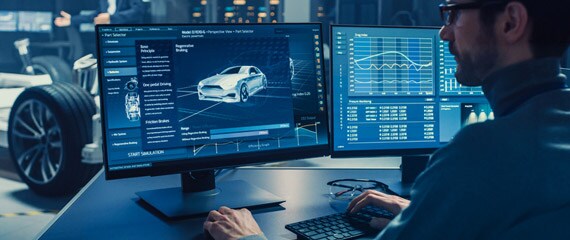 Security and protection of enterprise data when moving to, from and between clouds. You can use this to obtain data-focused uninterrupted pathways that encrypt, protect and recover enterprise data, by:

Adopting cloud-based infrastructure that secures, protects and backs up data

Meeting governance, security and compliance obligations

Ensuring smooth data flow between cloud environments
We'll meet you where you are and evaluate your current environment. We offer data centre assessments — led by our experts and our partners — as well as health checks and assessments to help with data migration.
Our certified infrastructure experts can assist with hardware, rack and software configuration, custom imaging, asset tagging and tracking, implementation of your solution and migration of your data.
To ease the burden on your staff, our managed services team can help with tasks like monitoring, upgrades, maintenance, reporting, and hardware and software incident management.
Is your organization ready to future-proof your infrastructure?
or give us a call at 800.972.3922.