Network Modernization, Network Infrastructure and Wireless Networking
See the benefits of a wireless network
ready for high-traffic demands.
Call 800.972.3922 to see how CDW can prepare your organization's network for emerging technologies.
Readying Your Organization's Network for Modernization
To be ready for digital transformation, a network must be prepared to meet the demands of emerging technologies and services.

Scale and speed. Emerging technologies such as Internet of Things (IoT) will result in an increase in the number of endpoints. IT infrastructure must keep up with constantly changing applications, services and business processes.
Cloud integration. Hybrid clouds and evolving cloud applications require a high level of network performance and bandwidth.
Simplicity. As IT becomes more integrated with business models, IT teams need to simplify and automate network operations and lifecycle management to prevent wasting time with routine management tasks.
Security. An organization's network is the first line of defense against emerging cybersecurity threats posed from increased mobile traffic, cloud storage and IoT technologies.
Why CDW Network Modernization Services?
From upgrading your network to building a strong data centre foundation, CDW can help decide which network strategy is right for your business.
Our IT consultants and managed services experts can assist with setup and management of your custom network solution.
CDW can help build a stable and secure modern network.
How to Build a Strong Network Infrastructure
To take advantage of emerging technologies, organizations need to invest in robust network bandwidth and fast cloud connections.


Network management systems. Investing in a network management system is a key element in network optimization, application performance, reliability and
operations staff productivity. A strong network can increase compatibility and support with emerging network services.
Design. Consider the physical space available for equipment racks, power, cooling and wire runs
required in each case when planning for installations or upgrades. 
Assess. Check the health of your network and its underlying infrastructure, develop a strategy for what your organization wants to use the network for and then create a network roadmap.
Wireless strategy. Determine what kind of access points are needed, how many to deploy and where they should be placed. A strong wireless network will increase agility, efficiency, flexibility, security and network control.

Manage your network with industry-leading software from IBM, Cisco, Ivanti and more.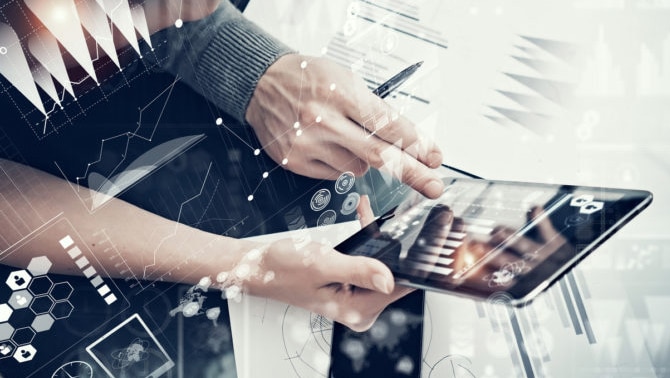 4 Ways to Optimize Your Network
Today's IT professionals have a lot to consider when determining a sound network management strategy.

Read More
Why CDW Network Infrastructure Services?
Our CDW networking solutions experts can assess and update your organization's network infrastructure.
We can also provide the know-how expertise required to set up and manage your new network software and hardware.
Our specialists can help establish a reliable and secure network infrastructure.
The Importance of Future-Proofing Your Wireless Network
With the development of AI and the Internet of Things (IoT), it is imperative to invest in a strong wireless network infrastructure that can handle high-volume traffic and grow with your organization.


The Internet of Things. Beyond mobile devices and notebooks, an organization needs to build its wireless infrastructure to handle countless smart devices from printers to conference rooms.
Simplification. Installing a wireless network system reduces the need for problematic cables. A robust wireless network can reach beyond cables and allow for flexible access points, resulting in increased agility.
Flexibility. A strong wireless network allows an organization to adapt to emerging technologies and service integrations.
Scalability. You can custom configure wireless
infrastructures to grow with your organization as the demand for bandwidth increases.

Get rack-mountable data routers, modems and network hardware to expand your network.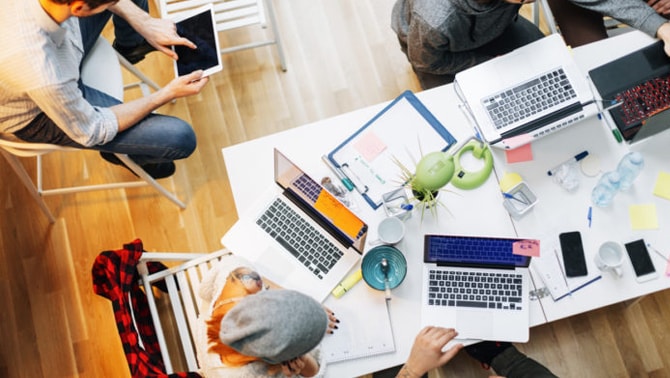 Managing Wireless Mobile Devices and Wireless Networks
Take a closer look at services for wireless mobile devices and wireless networks.

Read More
Why CDW Wireless Network Solutions?
Our CDW wireless network architects can assess and upgrade your wireless network infrastructure.
We can also provide the expertise required assistance in the to set up and management of your new wireless network software and hardware.
Our experts can help establish a reliable and secure wireless network infrastructure.
Is your organization ready to future-proof your infrastructure?
Contact your account manager, or give us a call.